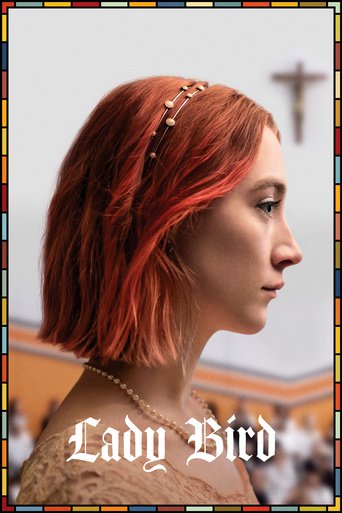 AD:This title is currently not available on Prime Video
Lady Bird (2017)
AD:This title is currently not available on Prime Video
A California high school student plans to escape from her family and small town by going to college in New York, much to the disapproval of wildly loving, deeply opinionated and strong-willed mother.
...
Watch Trailer
Show More
Cast
Similar titles
Reviews
Sorry, i am 20 right now, but I still can't get the emotion in it. Maybe few years after I become a parent, I might feel the special kind of feel in this film.
More
I watched Lady Bird on a plane. I was bored out of my mind, excited to see what all the hype was about. I had to turn it off five minutes into the movie. It is every stereotypical coming of age movie. And the main character is just a snobby brat. Not the charming kind of brat, either. It all just seems too overdone. If you'd like to watch the same thing you've seen a million times, go ahead and watch Lady Bird.
More
Greta Gerwig's profound understanding of human subtleties and relationships results in a masterfully crafted script filled with people and experiences that we feel we know intimately, but none of which that feel cliché. Her direction with tone and pacing creates a unique constant teetering between snarky and sincere, laughs and tears, which amounts to a truly satisfying cinematic experience that hits all the right notes.Lady Bird is about a girl growing up, but it is just as much about a mom letting go, and that dual perspective tug-of-war tension is what hoists it above traditional coming-of-age genre stories. It takes place in a specific time, but there is a timeless quality to the dialogue that relies on situational and observational humor above cheap pop culture references or one-liners that you definitely see in other millennial comedies. All signs point to this movie aging as well as any from 2017, and very well could be remembered as one of this generation's defining classics in 50+ years.
More
This film is an amazing movie. It explores the troubles of growing up and all the challenges along the way. The acting, directing, and writing were spectacular. Saoirse Ronan should've won the Oscar. The this amazing coming-of-age film. It's funny, sad, and heartbreaking.
More