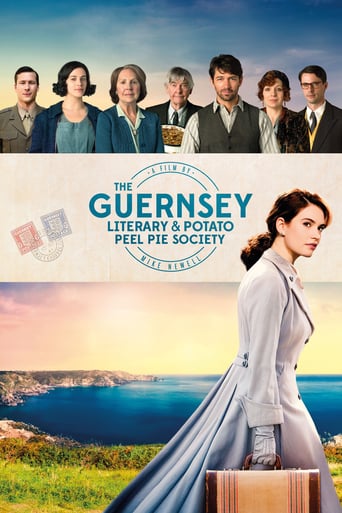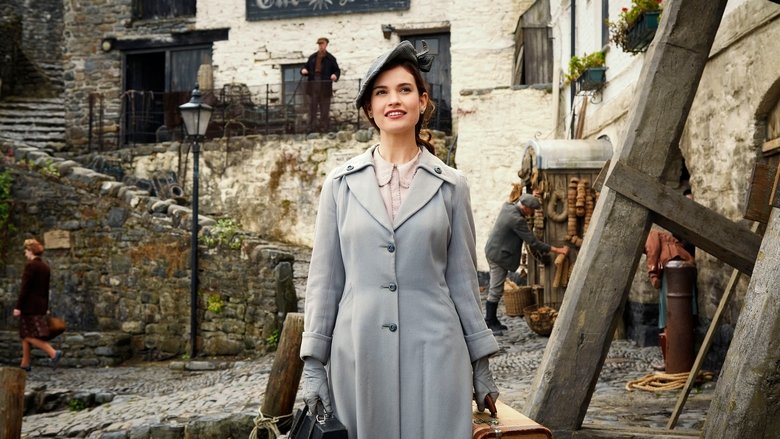 The Guernsey Literary & Potato Peel Pie Society (2018)
Free-spirited writer Juliet Ashton forms a life-changing bond with the delightful and eccentric Guernsey Literary and Potato Peel Pie Society, when she decides to write about the book club they formed during the occupation of Guernsey in WWII.
...
Watch Trailer
Cast
Similar titles
Reviews
Fun premise, good actors, bad writing. This film seemed to have potential at the beginning but it quickly devolves into a trite action film. Ultimately it's very boring.
More
The acting in this movie is really good.
More
The story-telling is good with flashbacks.The film is both funny and heartbreaking. You smile in a scene and get a soulcrushing revelation in the next.
More
Worth seeing just to witness how winsome it is.
More
Absolute garbage. Boring. No romance. No action. Just boring.
More
The story line is very nice even thought there are some typical things that are happening.
More
I read the book this was based on years ago so perhaps my fondness for it and the details have dimmed. I watched it as soon as it hit Netflix and loved it so much, I watched it again the next day. It certainly would be better served as a mini series for character development and to involve more of the original plot which was what made the book so entrancing. I thought Lily James did a fine job considering how they wrote her storyline and considering who could've played the part (Kate Winslet, Rosamund Pike). Juliet was not a strong willed female lead like Jessica Brown Finlay's Elizabeth - who was not on the screen enough in my opinion. But the chemistry between Juliet and Dawsey is what kept me enthralled. The glances and longing looks and the moments (in the bar, his bedroom when Juliet finds the book she gave Dawsey, and right before her fiance Mark shows) are so charged with energy I found myself rooting for them and wanting to rewatch those scenes over and over. Michiel Husman brings an intoxicating presence to the screen in everything he does and I could not watch anyone else when he was on. Matthew Goode's Sidney is hilarious and deserved more time and I really loved the rest of the cast which was SO well placed in their roles. It's a bit predictable towards the end but it's the ending I was hoping for so I was pleased. If they kept the same cast and expanded it to a mini series, I'd love it even more.
More
To anyone who fell in love with the richness of character development, strength of character, the importance of family and the beauty of letters in the actual book, avoid the movie. Your heart will be torn to shreds. This movie took the menial, trivial parts of the book and put that at the focus instead of what the book leads us to know as the ultimate truth. Key characters were completely skipped over, and whole plots were added in that made the characters that were once strong and independent, flabby and frivolous. I cannot see this as a remarkable movie, as it destroyed what the book was about. If you haven't read the book, then by all means, watch this beautifully set chick-flick and then go to the nearest library and actually spend some quality time in quality literature.
More