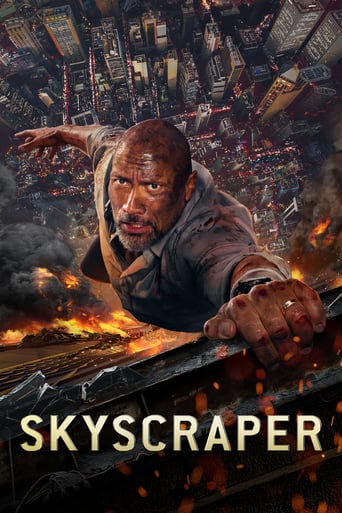 AD:This title is currently not available on Prime Video
Skyscraper (2018)
July. 11,2018
|
5.8
|
PG-13
|
Action
AD:This title is currently not available on Prime Video
Framed and on the run, a former FBI agent must save his family from a blazing fire in the world's tallest building.
...
Watch Trailer
Show More
Cast
Similar titles
Reviews
So many plot holes, unbelievable story. Freaking sad.
More
Brilliant and best movie of the year. We need more disaster movies like this.
More
Very good acting sir realty seen the movie any all movie no competesan any movie.i am watching good good no world me.thanks
More
Not the Rock's best film but by no means his worst. Sure, it follows the Die Hard formula but they have redone it for the younger generation and it works.
More