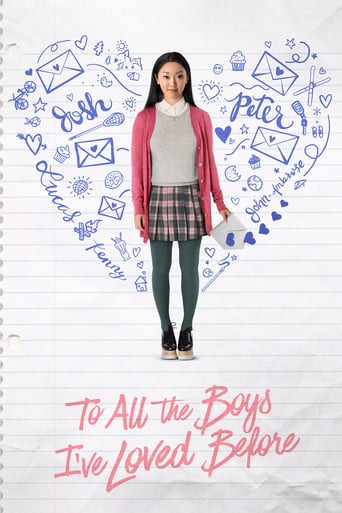 AD:This title is currently not available on Prime Video
To All the Boys I've Loved Before (2018)
AD:This title is currently not available on Prime Video
Lara Jean's love life goes from imaginary to out of control when her secret letters to every boy she's ever fallen for are mysteriously mailed out.
...
Watch Trailer
Show More
Cast
Similar titles
Reviews
Its like your basic love movie, but so different at the same time. Its such a fiction movie but it comes off in such a raw way, i dont really read books but i really wanna read this one, you should watch it lol good for boys and girls
More
Based on the first of a charming trio of books this is a film about the ordinary teen, in fact the ordinary anyone navigating loss, a complex but totally normal family, challenging peers and first love. It is charming, witty and understated. So watchable and with a great message that being invisible is overrated and to shine and be yourself, ultimately freeing.
More
This movie was incredible. The acting was great the story was great. The connection between the two main characters was so believable. The only reason I didn't give it a full 10 is because I would of liked to see Josh have a happy ending because he was such a lovely character so I felt like he should of got back together with the sister because you could tell the sister still loved him so I would of liked to see them get back together, but I'm happy that he wasn't like miserable. JEN IS SO ANNOYING.
More
It's my new favorite movie!!!!! It was dramatic and had me in anticipation every step of the way! I loved how the movie really gets you involved in the characters lives and toys with your emotions.
More