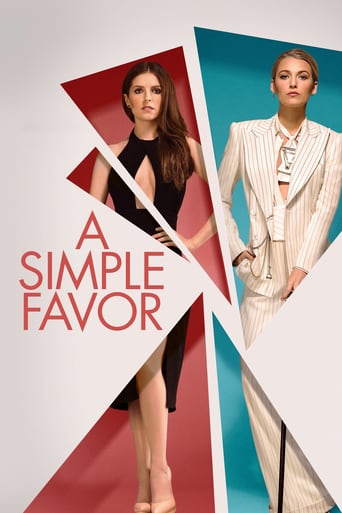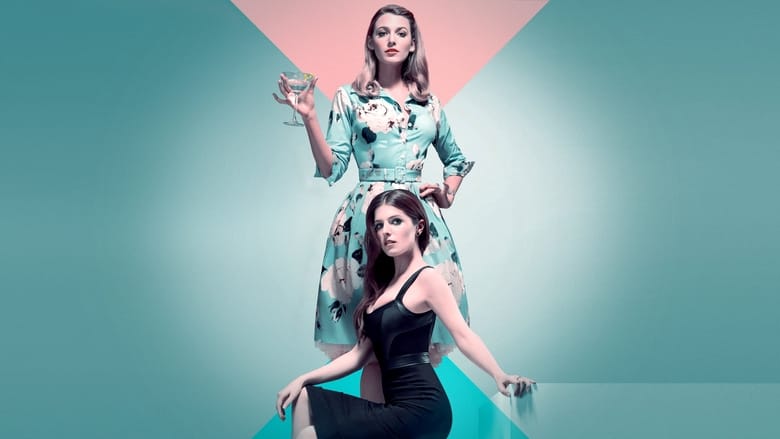 Watch Now
Subscription

Watch on HULU

Watch on Freevee

Watch on MGM+
Rent / Buy
Buy from $12.99
Rent from $1.99
A Simple Favor (2018)

Watch Now
Subscription

Watch on HULU

Watch on Freevee

Watch on MGM+
Rent / Buy
Buy from $12.99
Rent from $1.99
Stephanie, a dedicated mother and popular vlogger, befriends Emily, a mysterious upper-class woman whose son Nicky attends the same school as Miles, Stephanie's son. When Emily asks her to pick Nicky up from school and then disappears, Stephanie undertakes an investigation that will dive deep into Emily's cloudy past.
...
Watch Trailer
Cast
Similar titles
Reviews
I love this movie so much
More
Pretty good movie overall. First half was nothing special but it got better as it went along.
More
It's fine. It's literally the definition of a fine movie. You've seen it before, you know every beat and outcome before the characters even do. Only question is how much escapism you're looking for.
More
It's simply great fun, a winsome film and an occasionally over-the-top luxury fantasy that never flags.
More