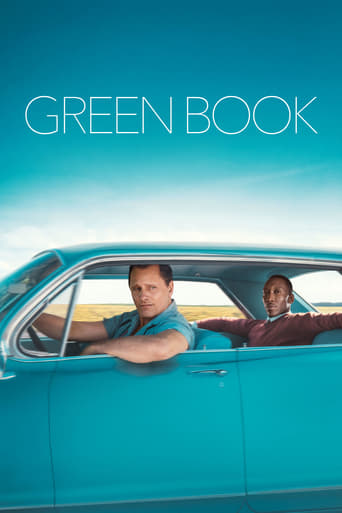 Watch Now
Subscription

Watch on Fubo TV

Watch on Showtime on Hulu

Watch on SHOWTIME
Rent / Buy
Buy from $13.99
Green Book (2018)

Watch Now
Subscription

Watch on Fubo TV

Watch on Showtime on Hulu

Watch on SHOWTIME
Rent / Buy
Buy from $13.99
Tony Lip, a bouncer in 1962, is hired to drive pianist Don Shirley on a tour through the Deep South in the days when African Americans, forced to find alternate accommodations and services due to segregation laws below the Mason-Dixon Line, relied on a guide called The Negro Motorist Green Book.
...
Watch Trailer
Cast
Similar titles
Reviews
Simply A Masterpiece
More
A movie that not only functions as a solid scarefest but a razor-sharp satire.
More
It's not bad or unwatchable but despite the amplitude of the spectacle, the end result is underwhelming.
More