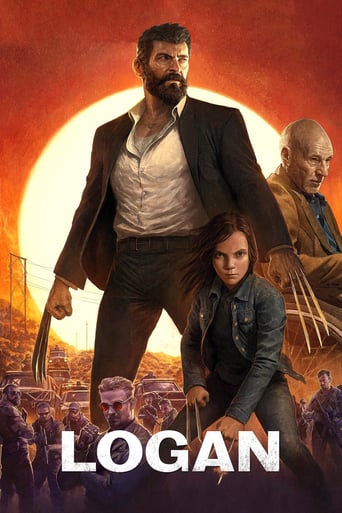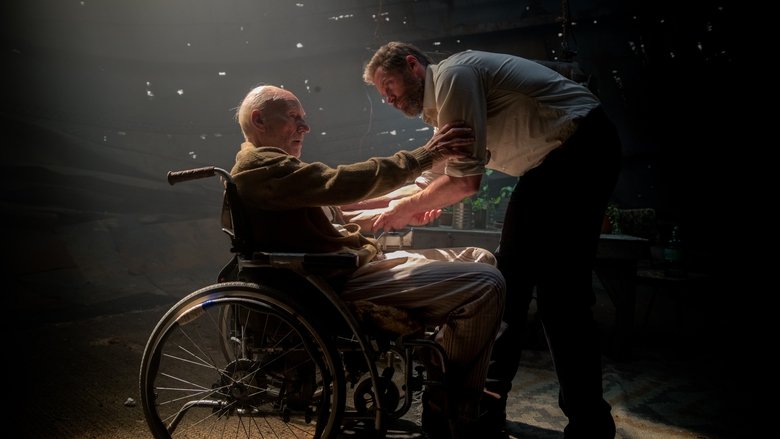 AD:This title is currently not available on Prime Video
Logan (2017)
AD:This title is currently not available on Prime Video
In the near future, a weary Logan cares for an ailing Professor X in a hideout on the Mexican border. But Logan's attempts to hide from the world and his legacy are upended when a young mutant arrives, pursued by dark forces.
...
Watch Trailer
Show More
Cast
Similar titles
Reviews
Hugh Jackman reprises the role of James "Logan" Howlett, a.k.a. Wolverine in this latest, and possibly last outing. Set in a future where mutants have nearly all been wiped out the surviving groups are on the run and hiding from the law, this post-apocalyptic world is slightly reminiscent of the Death of Wolverine/ Old Man Logan comic arcs. His powers are failing, his friends are nearly all gone - in fact he's babysitting Professor X - Charles Xavier (Sir Patrick Stuart), whose powers have nearly gone and is suffering from dementia as well as other problems. Wolverine has a chance meeting that leads him to discover a young mutant with very similar powers to himself. He takes her, begrudgingly, under his wing and makes a run for safety. The plot isn't too much deeper than this as it's a character driven film which relies on the emotions and development to drive it rather than a overtly complex plot.This is a dark and bleak film - if the X-Men films were family friendly, this follows R-Rated superhero films and is definitely aimed at adults. The opening of the films sets this up brilliantly, in the past you'd expect to see Wolverine take down threats, whereas in this he is left bloody and bruised at the hands of 'nobody' thugs - he's gone from undefeatable to extremely fragile and vulnerable. There are adult themes of mortality, fear, pain, uncertainty, family, legacy, responsibilities, guilty and loneliness present here. While a little pre-knowledge of the characters is helpful, it is not vital to the understanding and enjoyment of the film - this could be plucked off the shelf by anybody and watched. Visually the film interesting, both drab and raw while also having the brightness and contrast maxed out. Audibly the film is great, there are chunks of the film where you don't need dialogue to follow it, the sound and score bring enough emotion to emphasise the visuals. Acting performances throughout are quality, from Jackman and Stewart who drive the film, to Dafne Keen (X-23), Boyd Holbrook, and even Stephen Merchant and Richard E. Grant, who you wouldn't expect to show up, deliver and add to the journey. High on emotion and action, and ignoring spandex and neon's this is a great film and deserves all the plaudits it gets. Some people won't like it as they have gotten too comfortable with the Wolverine they have seen on screen over the last 15+ years and not matured with it - well this is a matured Wolverine and while it may not be the death the comic's led us to believe he'd get - it is a fitting swansong for the character we've had, that always felt more NSFW than the rest of the X-Men. If this is Jackman's last outing as Wolverine then this mic-drop is a definite "come and have a go if you think you can do this" as he delivers so much in this film. Take what you thought you expected and leave it at the door; this film takes superhero films to a different more gritty level - crossing genre's with chase movies, dramas, thrillers to a name a few. This wasn't and hasn't been my favourite superhero film - but I can recognise something outstanding when I see it and take my hat off and firmly award it 9 out of 10.
More
Perfection in every frame. No spoilers here but Marvel should be making more stuff like this! Logan and professor X get old, but what poetry!!!!
More
I can't believe all of the high ratings being given to this. The violence was over the top, there was very little explanation or development of the X-23 character. If you've seen one decapitation, you've seen em all. Little Laura took on a whole platoon of goons early in the film and yet, at the end of the movie she did very little by comparison. Professor Xavier deserved a far better send off than the one he got in this film. There was virtually no development of any of the young characters we saw at Eden. Logan can take bullets, but he gets done in by a tree???? Really? And what was the point of an entire family of innocents being violently killed. They finally put some black characters in an X-Men movie only to be murdered for very little reason other than to get an emotional response? Didn't work for me.
More
The movie obscure in the visual connections was a movie with no subtitles. The movie titled 'Logan' did not have 'cam' written on it but 'ts' which luckily we did not find out. The Logan actor is 'Hugh Jackman' who has played in the 'X-men' series and 'Les Miserables'. The actor who was nominated for awards like 'Bafta' and 'Golden Globes' due to his on screen personalities has brought us memorable movies like The Prestige and 'The Greatest Showman' In the world. The later of 'Hugh's' movie titled 'The Greatest Showman' we saw in cinema hall. 'Logan' is then the movie that 'Hugh Jackman' did not end in our memory.
More