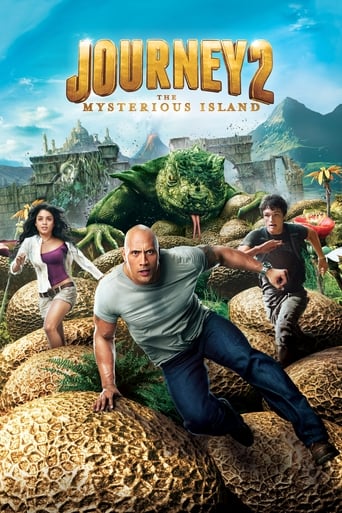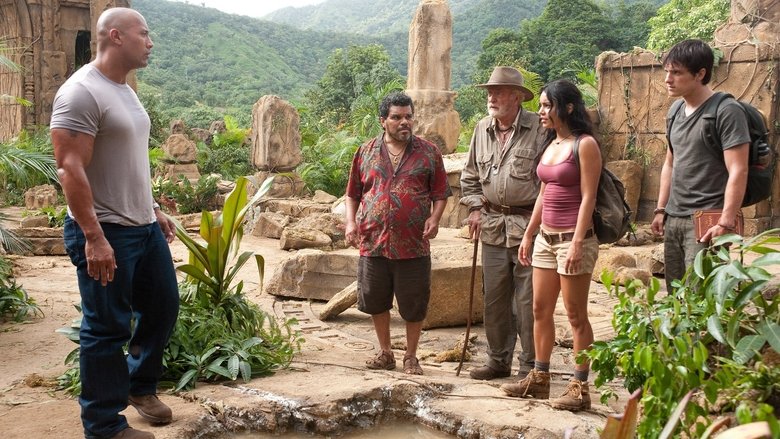 Watch Now
Subscription

Watch on CineMAX

Watch on HBOmax

Watch on HBO on Hulu
Rent / Buy
Buy from $14.99
Rent from $3.99
Journey 2: The Mysterious Island (2012)

Watch Now
Subscription

Watch on CineMAX

Watch on HBOmax

Watch on HBO on Hulu
Rent / Buy
Buy from $14.99
Rent from $3.99
Sean Anderson partners with his mom's boyfriend on a mission to find his grandfather, who is thought to be missing on a mythical island.
...
Watch Trailer
Cast
Similar titles
Reviews
Absolutely brilliant
More
Simple and well acted, it has tension enough to knot the stomach.
More
There are moments that feel comical, some horrific, and some downright inspiring but the tonal shifts hardly matter as the end results come to a film that's perfect for this time.
More
Mildly entertaining but predictable. Characters are fairly flat and not terribly likable. But if an island cycles between periods of being above water and submerged, how do the animals come back? Plants I understand, but not those types of animals. Also, the logic behind that mechanism doesn't work. Not at all.
More
This is a very educational high on moral movie, and kids still love it. I showed it to many students as part of literature classes, the movie deals a lot with books and a certain writer - Jules Vern - and all the kids were mesmerised. In this age of short attention span it's an amazing feat which makes this a masterpiece of youth movie making.
More
Don't think to hard and you will enjoy it. Rock is always appealing. Vanessa Hudgens is certainly pleasant to look at. Hutcherson is fine. Michael Caine is always great. Critters need some work, otherwise the scenery is pretty good.
More
I actually didn't know this when I watched it, but Journey 2: The Mysterious Island is the sequel to the 2008 remake of Journey to the Center of the Earth. Brendan Fraser didn't come back, but Josh Hutcherson did, and the story follows him as he and his stepfather, Dwayne Johnson, go to the famed "Mysterious Island" and meet up with his long-lost grandfather, Michael Caine.If you're expecting a lighthearted kid's flick, you'll be very entertained while watching this movie. It's got some incredible special effects that immerse you in the environment; every time there's a Mysterious Island movie, I love seeing the gigantic plants and animals. Josh is sweet and easy to root for, and Dwayne is given some pretty funny comic relief bits. And who wouldn't love travelling to an exotic fantasy island with Michael Caine as their guide? It's a very fun movie, if you don't mind seeing Michael playing grandfather to a teenager, and has a lot to offer for everyone in the family. While lots of movies claim to be "fun for all ages" and are really only enjoyable to toddlers, this one can truly be watched by the whole group. Grown-ups will be entertained by the grown-up actors, teens will be interested in Josh and his romance with Vanessa Hudgens, and the little ones will be awed by the scenery.
More