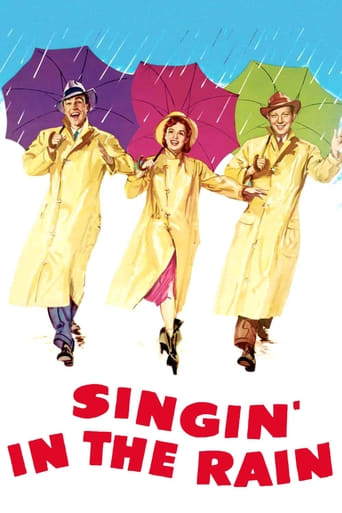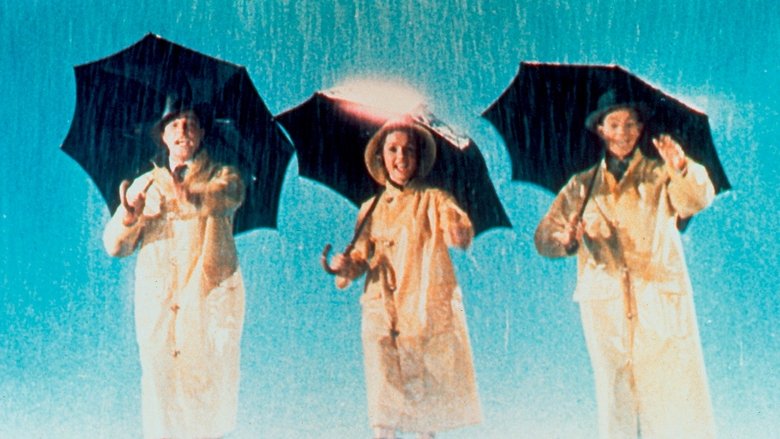 AD:This title is currently not available on Prime Video
Singin' in the Rain (1952)
AD:This title is currently not available on Prime Video
In 1927 Hollywood, a silent film production company and cast make a difficult transition to sound.
...
Watch Trailer
Show More
Cast
Similar titles
Reviews
I'm not that much with the classic movies, but (Singin' in the Rain) was great. The storyline is simple.The music was cool.
More
This film is on all the lists of the best films of all time. Interestingly, neither Gene Kelly nor Debbie Reynolds won any awards for this film, while Donald O'Connor took the Golden Globe. I love this film very much, but I would not include it in the best achievements of the world cinema, even within the genre.8/10
More
Nearly every top ten of the greatest movies ever made includes Singin in the Rain. The reasons are obvious. It's irresistible fun from beginning to end. The choreography is timeless. The songs are memorable. The jokes are hilarious. The characters are expressive and energetic. Part of the fun in watching Singin in the Rain is that some of the movie is the making of movies during the beginning of the sound age in the late 20's. It's a movie that's so hard to dislike, you have to be very miserable or boring to not find any joy in the picture.
More
Highly recommended,done very well. The dance sequences in the film are incredible. The camera angles and shots are unlike you've seen before.Gene Kelly and Debbie Reynolds take you to another world, you will feel as if you apart of this artistic masterpiece. If you haven't seen this, I don't know what you have been doing in your life.
More