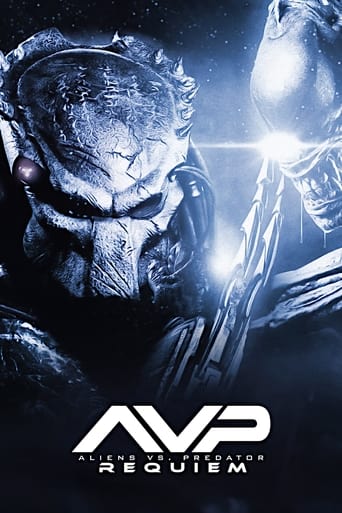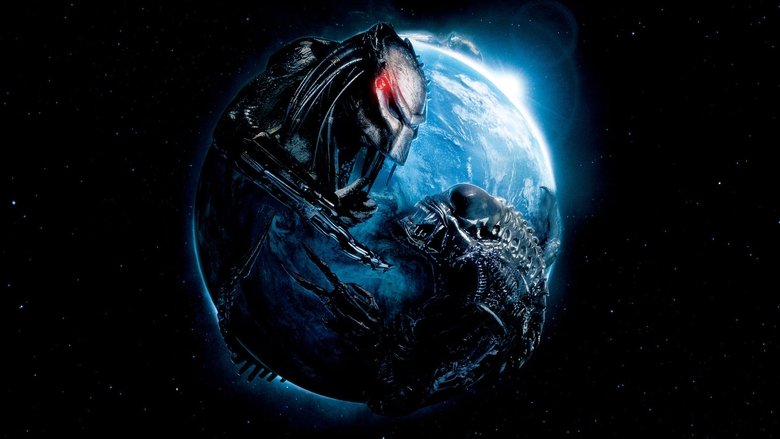 Watch Now
Subscription

Watch on HBOmax

Watch on HBOmax on Hulu
Rent / Buy
Buy from $14.99
Rent from $3.99
Aliens vs Predator: Requiem (2007)

Watch Now
Subscription

Watch on HBOmax

Watch on HBOmax on Hulu
Rent / Buy
Buy from $14.99
Rent from $3.99
The iconic creatures from two of the scariest film franchises in movie history wage their most brutal battle ever—in our own backyard. The small town of Gunnison, Colorado becomes a war zone between two of the deadliest extra-terrestrial life forms—the Alien and the Predator. When a Predator scout ship crash-lands in the hills outside the town, Alien Facehuggers and a hybrid Alien/Predator are released and begin to terrorize the town.
...
Watch Trailer
Cast
Similar titles
Reviews
An Exercise In Nonsense
More
The acting is good, and the firecracker script has some excellent ideas.
More
When i mean dark i mean i couldnt actually see what was going on... im not sure if it was to cut down on special effects or what but pointless. During the total darkness we did get treated to the one line that i hear in every movie these days:'we need to reset the reactor manually' arggggggghhhhIts cheap and crap. Aliens and Predator are a sprawling franchise of crap movies, only the first two in either franchise is worth watching, ignore all others.
More
I don't know how this keeps getting messed up by studios. Predator. Alien. They fight. Maybe they should just adapt the Dark Horse comic already, because both movies pretty much stink. Although this makes the first one look like one of the greats. A Predator cleaner is sent to earth to take care of a nest of aliens. Sounds great right? Wrong. Next time someone says anyone can direct a movie - use this as an example of why this isn't true. Lame characters. It's too dark and the story is muddled. The two directors were previously SFX directors and to that job they should remain. Just a bad movie all around.
More
First and foremost, I adore both the Alien and Predator franchises. The first AVP was garbage outside of a stretch of 10 minutes where we saw the fighting that we paid to see. But the hybrid creature that burst from the Predator's chest at the end? Enticing cliffhanger. What happens when you crossbreed a perfect killing machine that sulks in the shadows without being seen, with the perfect hunting creature that hides in the trees? Apparently you get a big lizard hellbent on smashing his head against literally everything in sight. The characters are garbage, the plot is garbage, it's a technically bad movie in every sense of the word, but primarily it's an over-the-top gorefest without any of the fun attached. Good god, this movie is unwatchable. Especially if you enjoy either of the two bastardized franchises.
More
Watched Alien Vs.Predator:Requiem Featuring Steven Pasquale(Six Feet Under) as Dallas Howard. Reiko Aylesworth(Mr.Brooks) as Kelly O'Brien ,John Ortiz(American Gangster) as Eddie Morales .Sam Trammell(Cold Case) as Tim O'Brien .Kristen Hager(Beach Girls) as Jesse Salinger and Robert Joy(Land Of The Dead) as Colonel Stevens. I enjoyed The Predator & Alien Action Loved the Fights but I could care less about the Subplot not as good a characters just meant for the meat grinder An OK Sequel The Subplot Drags The Film . Amazing Production Design from Andrew Neskoromnmy(Dawn Of The Dead), Costume Design By Angus Strahie(Doom Runners) , Score by Brian Tyler(War),Cinematography By Daniel Pearl(Pathfinder) and Direction from The Brothers Strause(Nickelback:The Videos) An OK Sequel The Subplot Drags The Film 7/10
More