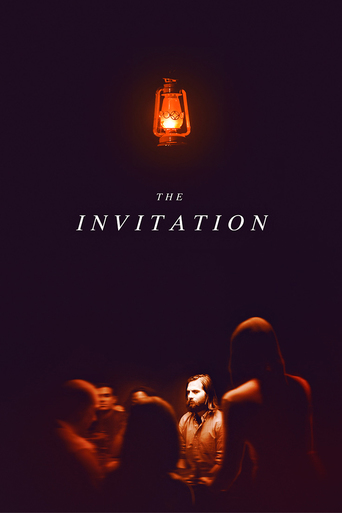 AD:This title is currently not available on Prime Video
The Invitation (2015)
AD:This title is currently not available on Prime Video
While attending a dinner party at his former home, a man thinks his ex-wife and her new husband have sinister intention for their guests.
...
Watch Trailer
Show More
Cast
Reviews
To the people who score it poor. It's obviously not a Rambo or Rocky movie where it's predictable. Watching it is like having that first beer after a hot day. It burns your throat makes you feel alive and then the after taste when you look back is beautiful. Well presented movie but if you are after predictably then this is not for you.
More
I want my 1hr and 40 minutes back. All that build up for the most expected ending ever. That gastly, incoherent filming technique, ridiculous acting and a sorry excuse for an original plot. How can it possibly be so out of tune with real people and real emotions and real life in general? The tonality of the movie is like playing a piano and pressing all of the notes with your face, basically banging your head upon the keys in an attempt to make beautiful music, but as expected, all you get is noise and a headache. It's as if the directors and the screen writers and the actors and the rest of the team collectively tried their very best to make the worst piece of garbage possible. For that I congratulate them, they succeed. I expected nothing and still I got disappointed. Thanks for nothing.
More
Although the actors none of them famous or at least known (like al Pacino, Schwarzenegger... etc), but to be honest they did a great job and they make a great movie that keep me all whole time interesting and wonder , what will happen next ?! and despite the low pace in the beginning, I never felt any boring moments through the time I watched it , so give it a try and watch it , you will never regret .i gave it 7/10 and it deserve more .
More
I unfortunately wasted my time on this one . Extremely weak script and acting.
More