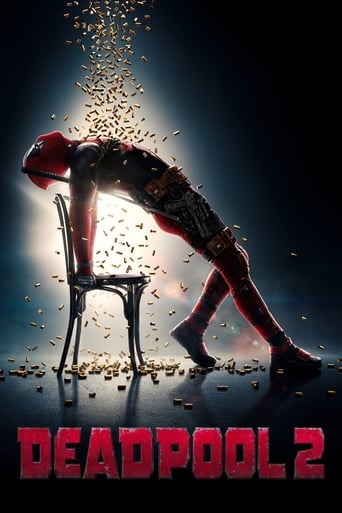 AD:This title is currently not available on Prime Video
Deadpool 2 (2018)
AD:This title is currently not available on Prime Video
Wisecracking mercenary Deadpool battles the evil and powerful Cable and other bad guys to save a boy's life.
...
Watch Trailer
Show More
Cast
Similar titles
Reviews
Lets start with Deadpool 2 is definitely not as good as the first. That being said, the action was relentless and the jokes were well spaced out, so you didn't forget this film was also a comedy. Ryan Reynolds was made for this role and certainly delivers his quick puns well. I'll be watching it again.
More
When Reynolds did fatal attraction I almost pissed my pants at the 40 minute mark of the treadmill I had to step off cause I was being stated at..... that was just mean :P
More
The best marvel I had ever seen. Though it is not for children or teens. Even better than Deadpool 1. The dialog and the words were perfect. Congratulations after V for vandeta this was brilliant. Thanks to David for his very good directing. I recommend the movie to everyone.
More
I wasn't expecting to cry as much as I did to this movie tbh
More