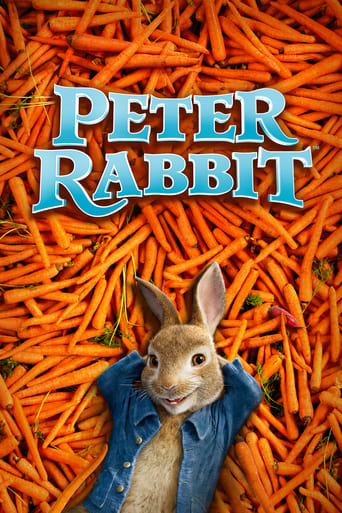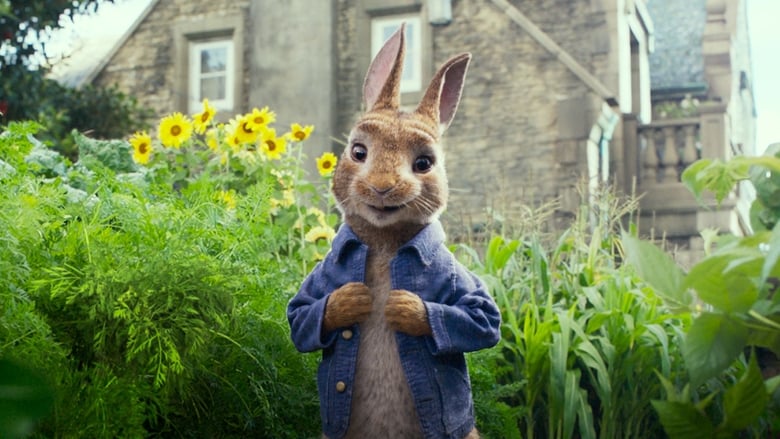 AD:This title is currently not available on Prime Video
Peter Rabbit (2018)
AD:This title is currently not available on Prime Video
Peter Rabbit's feud with Mr. McGregor escalates to greater heights than ever before as they rival for the affections of the warm-hearted animal lover who lives next door.
...
Watch Trailer
Show More
Cast
Similar titles
Reviews
This film seemed all over the place.. The film did not flow at all . The plot was not good. It seemed like this film was not well planned and summed rushed.
More
The movie's C.G.I. is incredibly near perfect; a 10/10. When holding an animal, you could not tell it was not real. Even the movie, Roger Rabbit, had a sense of fakeness, but this Peter Rabbit, 2018 movie, has done such an incredible work, that nowhere in the movie do you get a sense that the animals are not real. The 2/10 comes from the message. The woman says that all animals have a natural claim to all gardens and homes, because they were here first. Yet, she does not allow the animals to poop, urinate and damage her home. Also, a 2/10 is due to the musical arrangement. Instead of a steady theme throughout the movie, you hear about 10 different genres, from classical to rap, causing irritation to the ears and finger fatigue as you often hit the mute button.Finally, yes, it is worth seeing just for the CGI, but if you spend money on it, you lose.
More
Leftist scenario, completely wrong educational patterns.
More
When i first heard of peter rabbit as a child i grew up with the books as well as the family channel animated/live action tv show in the early 90s. So when the teaser for the 2018 version came out i was like whaaa....turns out the film exceeded my expectations and is among the funniest movies you'll ever see!!! James Corden plays the voice of the computer generated Peter Rabbit, along with some cast members from the last two star wars episodes as well as the talents of Sony Pictures Animation, in a live action/CGI Roger Rabbit style comedic romp with a killer soundtrack and some PG humor that's not for kiddies. Stay before the smaller credits roll for a bonus scene that hints at a sequel which will come out in 2020!!!
More