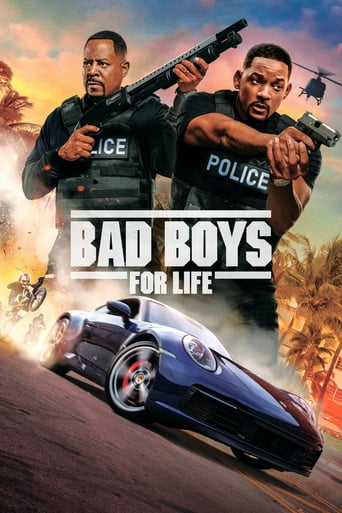 Watch Now
Subscription

Watch on Fubo TV

Watch on Starz on Hulu

Watch on Starz
Rent / Buy
Buy from $13.49
Bad Boys for Life (2020)

Watch Now
Subscription

Watch on Fubo TV

Watch on Starz on Hulu

Watch on Starz
Rent / Buy
Buy from $13.49
Marcus and Mike are forced to confront new threats, career changes, and midlife crises as they join the newly created elite team AMMO of the Miami police department to take down the ruthless Armando Armas, the vicious leader of a Miami drug cartel.
...
Watch Trailer
Cast
Similar titles
Reviews
Don't listen to the Hype. It's awful
More
If the ambition is to provide two hours of instantly forgettable, popcorn-munching escapism, it succeeds.
More
The film creates a perfect balance between action and depth of basic needs, in the midst of an infertile atmosphere.
More