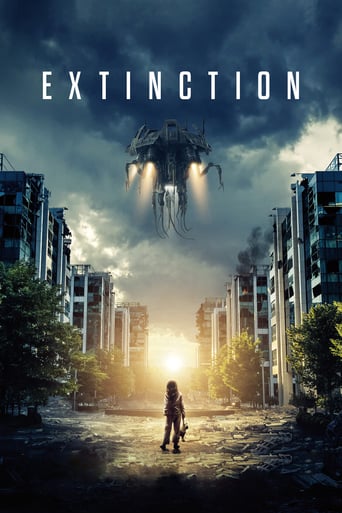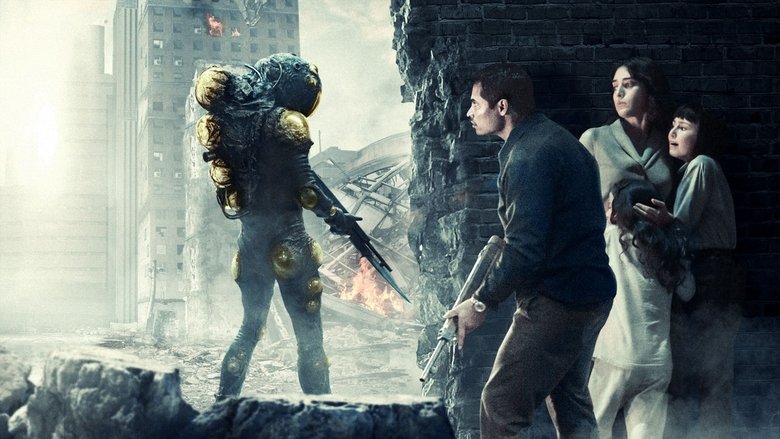 AD:This title is currently not available on Prime Video
Extinction (2018)
AD:This title is currently not available on Prime Video
A chief mechanic at a factory, haunted by apocalyptic nightmares, becomes a hero when Earth is invaded by a mysterious army bent on destruction.
...
Watch Trailer
Show More
Cast
Similar titles
Reviews
This movie is interesting.. as it starts of so badly, most people might even just stop watching or not pay attention at all. However, it evolves into something much better than I had anticipated. Now.. there is some things to be said, it has some annoying parts which I believe they could have completely skipped. The daughter that constantly screws up and cries.. we didn't need that. Good kid actor.. but the kid she was told to play doesn't fit this sort of movie.. it ruins the fun of the story as you constantly listen to that. Apart from that though.. I want another one. I want a remake of this.. cause the story is probably what sets this movie apart from most other movies I have seen. Its actually good, like really good. Most actors do a great job as well.. I just wish some characters weren't in it, and that they had spent some more time exploring the storyline.. this could have easily been two hours with a lot more to it, the start could have been completely redone and slowed down.. It does get a 7 though, cause I appreciate a good (and from what I know, quite original) story on the screen. What takes away those last stars is all the crying and choices written for the kids, the start didn't have enough build up to it, and some odd choices here and there.
More
No Aliens! Just humans and Robots. The movies discription is horribley inaccurate and misleading. Robots are living on earth while humans live in Mars. Now humans want earth back attacking robots.
More
Yes everyone has their opinions but this is such a clever movie and it got better every time I watched it. at first you don't relate to the adults but then the twist happens and it all clicks into place. Loved it!! The kids were awesome as what kid wouldn't scream cry and cry some more in that situation!
More
The beginning is pretty boring but if you keep with it I think you'll be pleasantly surprised. The twist is was kept me watching, but this isn't a movie I'd watch a second time if I'm honest. It's good for a random movie night pick.
More