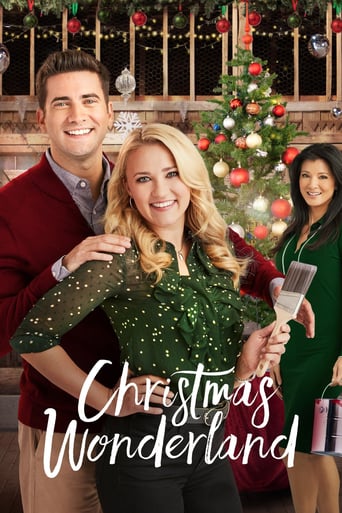 Christmas Wonderland (2018)
Heidi, who initially left her small town of Pleasant Valley with the dream of one day becoming a successful painter, has put her own art on hold to excel as an art gallery curator. Now, a week before the gallery's big Christmas party, she must return home to watch her niece and nephew. She comes face to face with her high school love, Chris, now a teacher, and offers to help him find a new last-minute location for the Christmas dance.
...
Watch Trailer
Cast
Similar titles
Reviews
This is a small, humorous movie in some ways, but it has a huge heart. What a nice experience.
More
Let me be very fair here, this is not the best movie in my opinion. But, this movie is fun, it has purpose and is very enjoyable to watch.
More
There are moments in this movie where the great movie it could've been peek out... They're fleeting, here, but they're worth savoring, and they happen often enough to make it worth your while.
More
The film may be flawed, but its message is not.
More