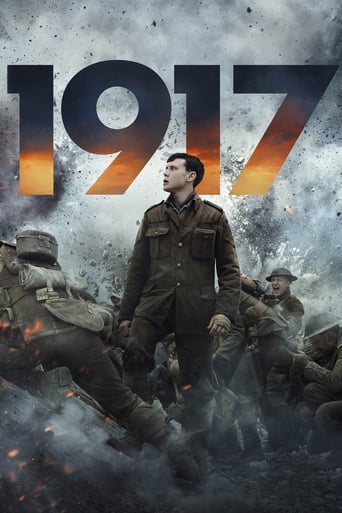 Watch Now
Subscription

Watch on Fubo TV

Watch on Showtime on Hulu

Watch on SHOWTIME
Rent / Buy
Buy from $14.99
1917 (2019)

Watch Now
Subscription

Watch on Fubo TV

Watch on Showtime on Hulu

Watch on SHOWTIME
Rent / Buy
Buy from $14.99
At the height of the First World War, two young British soldiers must cross enemy territory and deliver a message that will stop a deadly attack on hundreds of soldiers.
...
Watch Trailer
Cast
Similar titles
Reviews
This movie is the proof that the world is becoming a sick and dumb place
More
Wow! What a bizarre film! Unfortunately the few funny moments there were were quite overshadowed by it's completely weird and random vibe throughout.
More
Story: It's very simple but honestly that is fine.
More