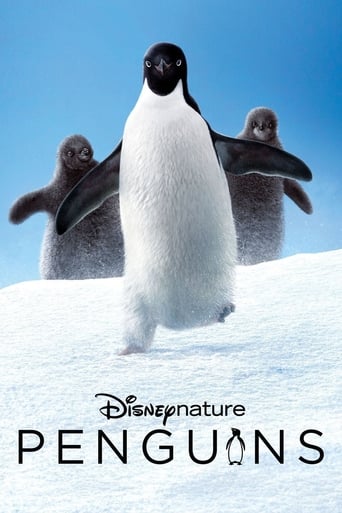 AD:This title is currently not available on Prime Video
Penguins (2019)
AD:This title is currently not available on Prime Video
The story of Steve, an Adélie penguin, on a quest to find a life partner and start a family. When Steve meets with Wuzzo the emperor penguin they become friends. But nothing comes easy in the icy Antarctic.
...
Watch Trailer
Show More
Cast
Reviews
Did you people see the same film I saw?
More
It's entirely possible that sending the audience out feeling lousy was intentional
More
Excellent and certainly provocative... If nothing else, the film is a real conversation starter.
More