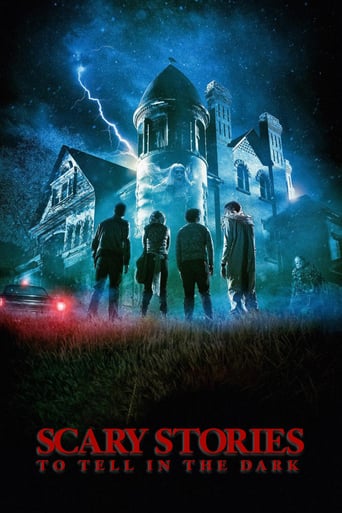 Watch Now
Subscription

Watch on Fubo TV

Watch on Showtime on Hulu

Watch on SHOWTIME
Rent / Buy
Buy from $6.99
Scary Stories to Tell in the Dark (2019)

Watch Now
Subscription

Watch on Fubo TV

Watch on Showtime on Hulu

Watch on SHOWTIME
Rent / Buy
Buy from $6.99
Mill Valley, Pennsylvania, Halloween night, 1968. After playing a joke on a school bully, Sarah and her friends decide to sneak into a supposedly haunted house that once belonged to the powerful Bellows family, unleashing dark forces that they will be unable to control.
...
Watch Trailer
Cast
Similar titles
Reviews
Absolutely the worst movie.
More
This movie was so-so. It had it's moments, but wasn't the greatest.
More
Like the great film, it's made with a great deal of visible affection both in front of and behind the camera.
More
Actress is magnificent and exudes a hypnotic screen presence in this affecting drama.
More