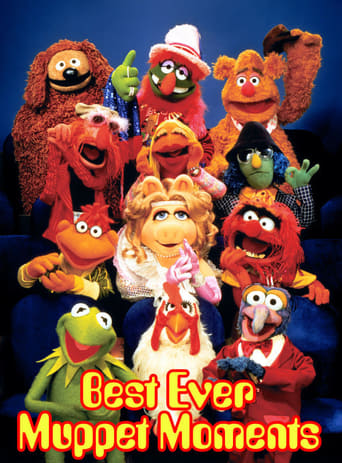 Best Ever Muppet Moments (2006)
A review of the most memorable Muppet moments to commemorate Kermit the Frog's 50th anniversary.
...
Watch Trailer
Cast
Similar titles
Reviews
This movie is magnificent!
More
Absolutely the worst movie.
More
A terrific literary drama and character piece that shows how the process of creating art can be seen differently by those doing it and those looking at it from the outside.
More
To celebrate the 50th birthday of a very special green favourite, this programme was a look back on all the best Muppet moments. Kermit the Frog was one of Jim Henson's first creations, and then it grew into first Sesame Street, and then the highly popular Muppet Show. This programme had contributions from the stars of the programme, including: Miss Piggy, Fozzie the Bear and Frank Oz, Alice Cooper, Bruce Forsyth, The Great Gonzo and Dave Goelz, Mark Hamill, Jim's son Brian Henson, Jerry Nelson, Liza Minnelli, Michael Parkinson and Kermit himself with Steve Whitmire. Also with contributions from fans: Angus Deayton, Christopher Eccleston, Robson Green, Davina McCall, Dame Helen Mirren, Des O'Connor and Twiggy. Narrated by Phillip Schofield this programme remembers the best moments, the making of, the success, and the sad death of Kermit's original voice and creator. Very good!
More