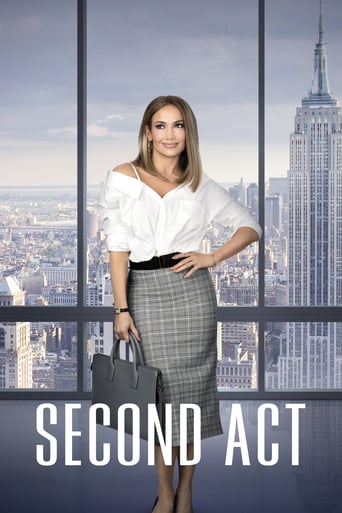 AD:This title is currently not available on Prime Video
Second Act (2018)
AD:This title is currently not available on Prime Video
Maya, a 40-year-old woman struggling with frustrations from unfulfilled dreams. Until that is, she gets the chance to prove to Madison Avenue that street smarts are as valuable as book smarts, and that it is never too late for a second act.
...
Watch Trailer
Show More
Cast
Similar titles
Reviews
As somebody who had not heard any of this before, it became a curious phenomenon to sit and watch a film and slowly have the realities begin to click into place.
More
if their story seems completely bonkers, almost like a feverish work of fiction, you ain't heard nothing yet.
More
A great movie, one of the best of this year. There was a bit of confusion at one point in the plot, but nothing serious.
More