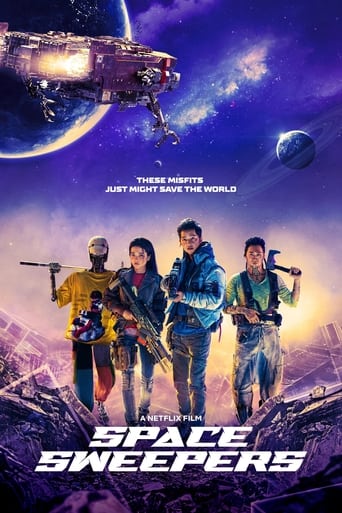 Space Sweepers (2021)
When the crew of a space junk collector ship called The Victory discovers a humanoid robot named Dorothy that's known to be a weapon of mass destruction, they get involved in a risky business deal which puts their lives at stake.
...
Watch Trailer
Cast
Similar titles
Reviews
Sick Product of a Sick System
More
Absolutely the worst movie.
More
If you like to be scared, if you like to laugh, and if you like to learn a thing or two at the movies, this absolutely cannot be missed.
More
While it doesn't offer any answers, it both thrills and makes you think.
More