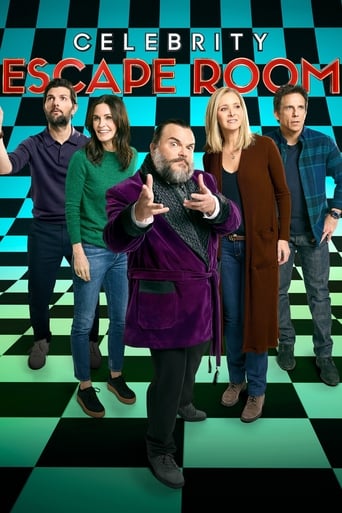 Celebrity Escape Room (2020)
Jack Black is the master of ceremonies, leading Courtney Cox, Lisa Kudrow, Adam Scott, and Ben Stiller through a laugh-filled escape room adventure as they solve puzzles, find clues, and crack jokes to laugh their way through a fun maze of rooms.
...
Watch Trailer
Cast
Similar titles
Reviews
Good , But It Is Overrated By Some
More
If the ambition is to provide two hours of instantly forgettable, popcorn-munching escapism, it succeeds.
More
In truth, there is barely enough story here to make a film.
More
The film never slows down or bores, plunging from one harrowing sequence to the next.
More