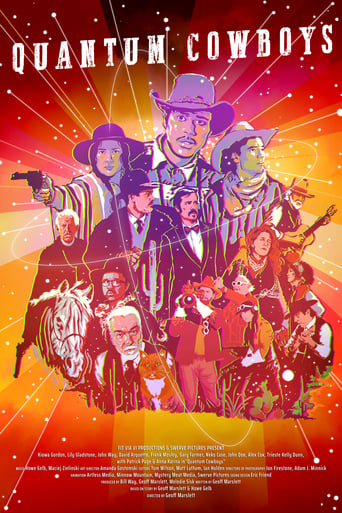 Quantum Cowboys (2022)
Two hapless drifters, Frank and Bruno, team up with Linde to recover her land and trek across 1870's Southern Arizona to find an elusive frontier musician. The complex quantum time theory is blended with philosophical musings about art as the way we understand our history and memories, with gunfights, horses, dance halls, cacti, and saloons!
...
Watch Trailer
Cast
Reviews
the audience applauded
More
Save your money for something good and enjoyable
More
I really wanted to like this movie. I feel terribly cynical trashing it, and that's why I'm giving it a middling 5. Actually, I'm giving it a 5 because there were some superb performances.
More
The film never slows down or bores, plunging from one harrowing sequence to the next.
More