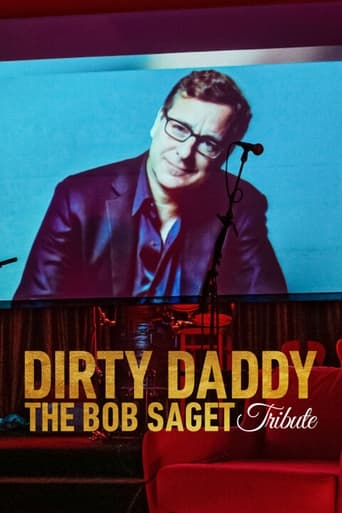 Dirty Daddy: The Bob Saget Tribute (2022)
June. 10,2022
|
5.8
|
PG-13
|
Comedy
Bob Saget's friends and family honor the late comedian during a night of laughter and music with Jim Carrey, Chris Rock, Jeff Ross, John Stamos and more.
...
Watch Trailer
Cast
Similar titles
Reviews
Perfect cast and a good story
More
I cannot think of one single thing that I would change about this film. The acting is incomparable, the directing deft, and the writing poignantly brilliant.
More
I wanted to like it more than I actually did... But much of the humor totally escaped me and I walked out only mildly impressed.
More