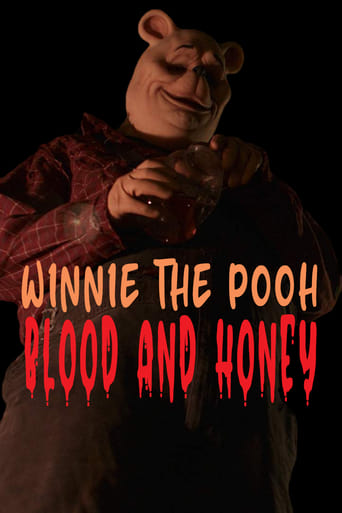 Winnie the Pooh: Blood and Honey (2023)
Christopher Robin is headed off to college and he has abandoned his old friends, Pooh and Piglet, which then leads to the duo embracing their inner monsters.
...
Watch Trailer
Cast
Similar titles
Reviews
Simply A Masterpiece
More
It is a performances centric movie
More
As somebody who had not heard any of this before, it became a curious phenomenon to sit and watch a film and slowly have the realities begin to click into place.
More
Exactly the movie you think it is, but not the movie you want it to be.
More