Oscar Nominated film "Selma" free "online"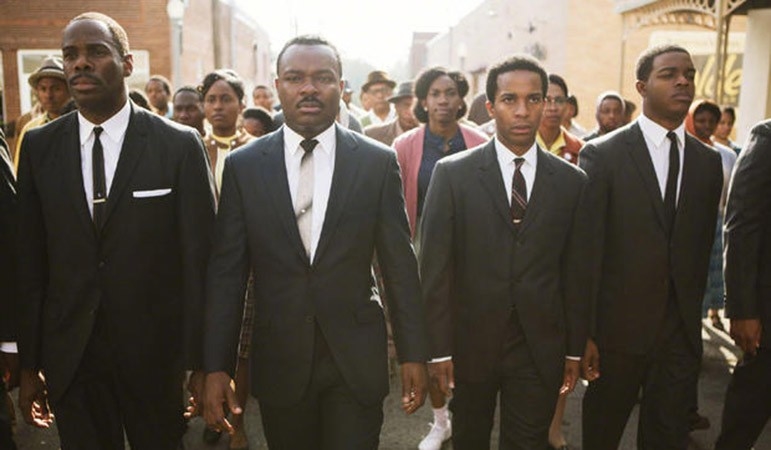 "Selma" about the Black People's Rights Movement will be "online" for free in the United States.
In support of the "Black Lives Matter" movement, Paramount Pictures announced the free rental of "Selma" on all digital platforms in the United States in June. The film focuses on the Martin Luther King organized in 1965. "The march from Selma to Montgomery" action, nominated the best Oscar for the 87th Oscar, and won the Oscar for the best original song.
"Selma" is adapted from historical events. In 1965, black leaders such as Martin Luther King and other black organizations organized Selma, Montgomery, and Alabama to conduct three massive protests. These movements directly promoted the 1965 Voting Rights Act. The adoption of the law guarantees the rights of black people to vote and be elected.
The British actor David Oiro, who played Martin Luther King in "Selma", revealed in an interview recently because he wore a "I can't breathe" T-shirt at the film's premiere in 2014 (Protest At that time, the African American Eric Garner was arrested by the police and used a prohibited throat lock to cause suffocation). An Oscar judge called the film company and said: "How dare you do this? Why do you want to be shit?" Stick?...We won't vote for this movie because we think they have no stand to do such a thing."