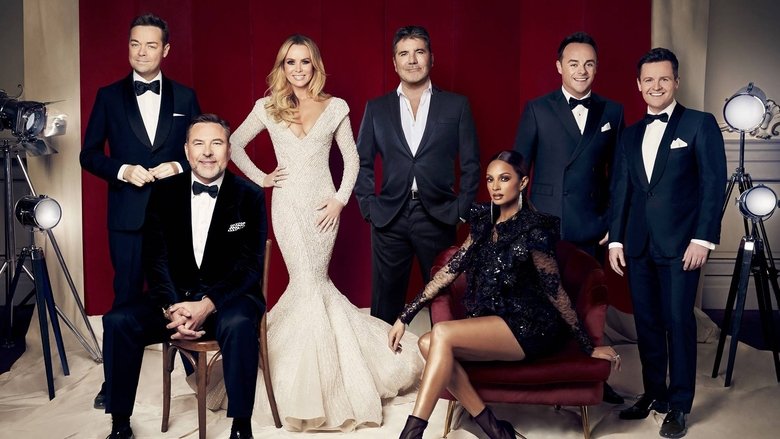 AD:This title is currently not available on Prime Video
Britain's Got Talent Season 13
AD:This title is currently not available on Prime Video
Britain's best (and worst) variety acts compete to win a spot at the Royal Variety Show.
...
Watch Trailer
Show More
Britain's Got Talent Season 13 Full Episode Guide
Episode 19 - Final
First Aired: June. 02,2019
The 13th series of Britain's Got Talent comes to a close with its spectacular finale. The lucky winner will receive a life-changing £250,000 and spot at 2019's Royal Variety Performance.
Episode 18 - Results Show 5
First Aired: May. 31,2019
Episode 17 - Live 5
First Aired: May. 31,2019
Episode 16 - Results Show 4
First Aired: May. 30,2019
Episode 15 - Live 4
First Aired: May. 30,2019
Episode 14 - Results Show 3
First Aired: May. 29,2019
Episode 13 - Live 3
First Aired: May. 29,2019
Episode 12 - Results Show 2
First Aired: May. 28,2019
Episode 11 - Live 2
First Aired: May. 28,2019
Episode 10 - Results Show 1
First Aired: May. 27,2019
Episode 9 - Live 1
First Aired: May. 27,2019
Episode 8 - Auditions 8
First Aired: May. 25,2019
Episode 7 - Auditions 7
First Aired: May. 18,2019
Episode 6 - Auditions 6
First Aired: May. 11,2019
Episode 5 - Auditions 5
First Aired: May. 04,2019
Episode 4 - Auditions 4
First Aired: April. 27,2019
Episode 3 - Auditions 3
First Aired: April. 20,2019
Episode 2 - Auditions 2
First Aired: April. 13,2019
Episode 1 - Auditions 1
First Aired: April. 06,2019
Seasons