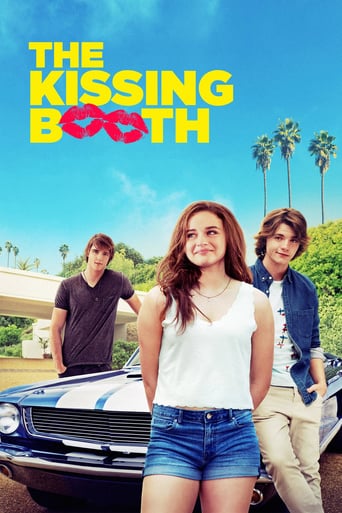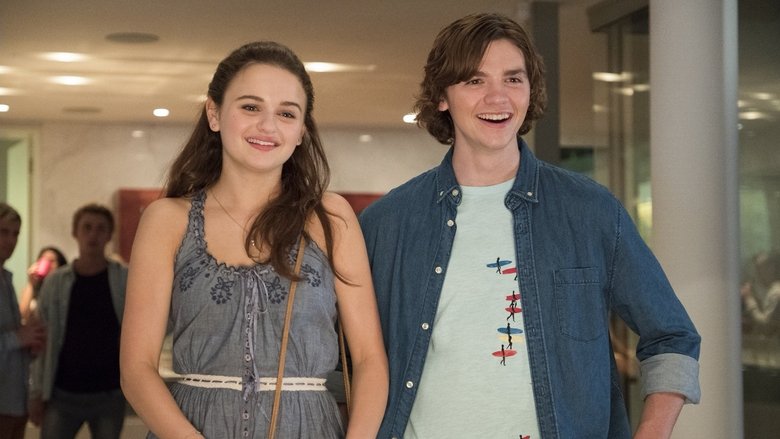 AD:This title is currently not available on Prime Video
The Kissing Booth (2018)
AD:This title is currently not available on Prime Video
When teenager Elle's first kiss leads to a forbidden romance with the hottest boy in high school, she risks her relationship with her best friend.
...
Watch Trailer
Show More
Cast
Similar titles
Reviews
Loved the movie but hated the ending i hope you are making a part 2
More
Lovely romantic movie with great actors. Esp Joey King, Jacob Elordi and Joel Courtney
More
A cute, if unrealistic, High school romance. Worth an afternoon for the romantic at heart. The men are handsome, and there is equal opportunity to oogle.
More
In L.A., Elle Evans (Joey King) and Lee Flynn (Joel Courtney) have been best dancing friends since the day they were born at the same time to two best friends. Elle discovers that she has developed a crush on Lee's older hunky brother Noel (Jacob Elordi). The main problem is that Elle and Lee have set up these rules and dating the other's family is definitely one of them.I hope for nothing but good things for these adorable actors. This may not be one of those good things although it's not irredeemable. King is an adorable child actress trying to grow up on screen. Elordi is in full hunk mode. Courtney has limited character work in his role. Everybody is good. Even the mean girls are not complete ditches. This seems to be a simple cheery teen rom-com. There are a lot of referencing 80's and 90's especially the music. They're passing notes in class for heaven's sake. In the modern era, a kissing booth is impossible for a high school fundraiser. I don't think it would work for any fundraiser. This stuff hasn't been done since Revenge of the Nerds. Leaving that aside, their kiss makes no sense. He wouldn't be waiting around at the kissing booth. The plot is so simplistic that the movie refused to develop a love triangle. It threatens to try early on and quickly draws back. All of that is fine until it tries to be overly dramatic. There is no real drama to be had but the movie insists on injecting some big emotional conflicts. It could have done some smaller emotional arcs to maintain its poignancy. He's going to college and that's enough for emotional drama. As for Lee, the movie deliberately gives him a girlfriend before the reveal so that there is no chance for romance. The first half works somewhat as a light teen rom-com geared for girls. The second half struggles to make it dramatic when it doesn't need it.
More