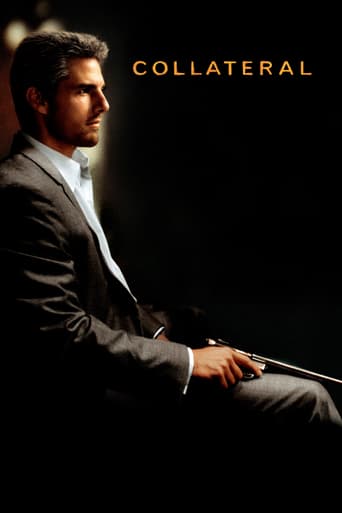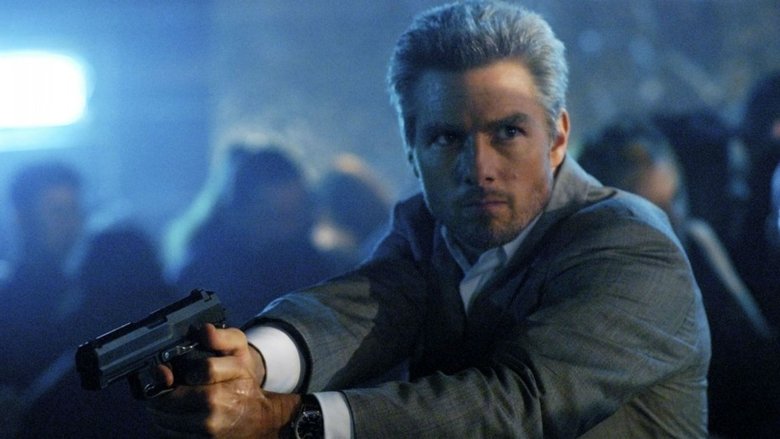 Watch Now
Subscription

Watch on Paramount+

Watch on CineMAX

Watch on Freevee
Rent / Buy
Buy from $14.99
Rent from $3.99
Collateral (2004)

Watch Now
Subscription

Watch on Paramount+

Watch on CineMAX

Watch on Freevee
Rent / Buy
Buy from $14.99
Rent from $3.99
Cab driver Max picks up a man who offers him $600 to drive him around. But the promise of easy money sours when Max realizes his fare is an assassin.
...
Watch Trailer
Cast
Similar titles
Reviews
Good start, but then it gets ruined
More
Absolutely brilliant
More
Although it has its amusing moments, in eneral the plot does not convince.
More
Fanciful, disturbing, and wildly original, it announces the arrival of a fresh, bold voice in American cinema.
More
Great movie about a hitman on his tour de force. Cruise shows his true fine acting skill playing this stone cold bad ass pro killer. On top we get a well done plot/script and fine cinematography and score.Collateral = a real little gem in the action and thriller bizz.
More
Collateral is Michael Mann in top form. Using the vast arms of the city of Los Angeles, except not in sunny daylight but at midnight Collateral is an awesome thriller. Tom Cruise plays Vincent- a hired assassin- who hires a taxi driven by Jamie Foxx- to kill pre-chosen candidates. The cinematography and mood is excellent as are the action sequences. Tom Cruise is in fine form playing against type and is ably assisted by Jamie Foxx. This is an un-miss able delight.
More
CollateralWith an interesting premise, highly packed content and a big star cast it starts off light and easy but doesn't hold enough grip to hold the audience.
More
... where an average guy gets caught up in criminal activity either through bad decision making or just bad luck. This would be a case of the latter.This thriller is about a professional hit man(Cruise) who high-jacks a taxi cab and forces the driver (Foxx) to take him around to all his "assignments" and also seems to put Foxx in a situation that could get him killed or at least be taken for an accomplice.This is the movie which several critics thought Foxx deserved his Academy award for rather than the following year's "Ray". I thought he could be considered deserving in both years. In this Michael Mann directed flick, Foxx puts in an excellent performance, and Cruise also does a fine job as the cold, business-like hit man. It's when Foxx's character discovers that his woman, an attorney with the Justice department(Jada Pinkett Smith), is one of Cruise's targets, he takes major steps in trying to save her and put an end to his troubles with Cruise, who isn't as lucky on the L train as he was in "Risky Business".
More