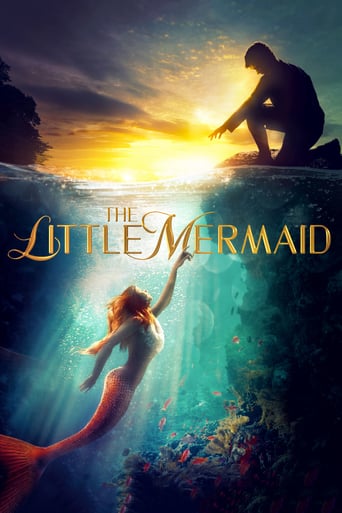 Watch Now
Subscription

Watch on Fubo TV

Watch on Showtime on Hulu
Rent / Buy
Buy from $4.99
Rent from $0.99
The Little Mermaid (2018)

Watch Now
Subscription

Watch on Fubo TV

Watch on Showtime on Hulu
Rent / Buy
Buy from $4.99
Rent from $0.99
A young reporter and his niece discover a beautiful and enchanting creature they believe to be the real little mermaid.
...
Watch Trailer
Cast
Similar titles
Reviews
Sorry, this movie sucks
More
This is a small, humorous movie in some ways, but it has a huge heart. What a nice experience.
More
The joyful confection is coated in a sparkly gloss, bright enough to gleam from the darkest, most cynical corners.
More
For an independent team - they did an exceptional job!
More
This movie relied more on facial expressions that dialogue or actual acting talent. It was pretty, but not much of a story either. The 3 kids I took said, the most boring movie I ever saw." So that sums it up.
More
I am a little mermaid super fan and when I saw this movie I was blown away. This is an amazing movie alot of great actors claire Crosby to name one. The Directors producers and writers were so on point making sure they captured every detail. I never see a movie the first day it comes out but I had to on this one. I made a great choice I loved every minute of it.
More