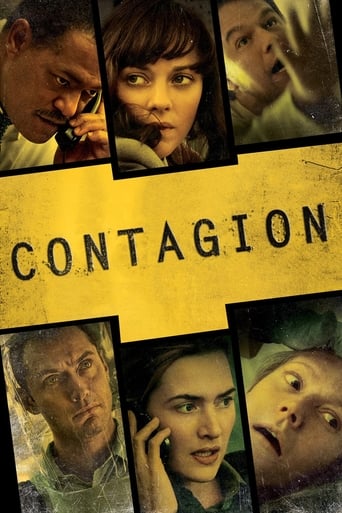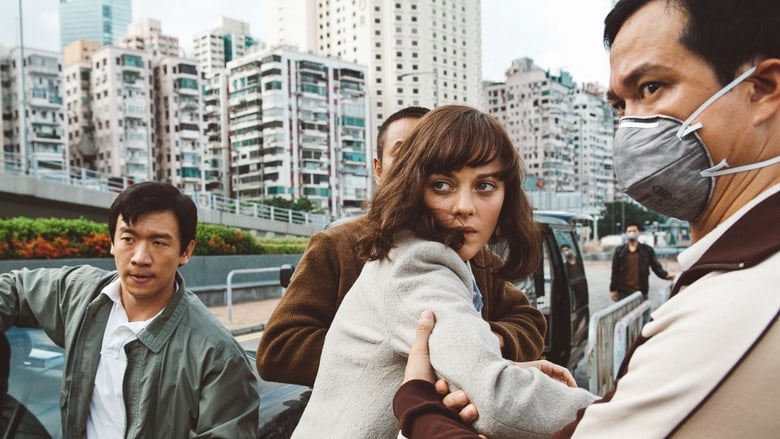 Watch Now
Subscription

Watch on HBOmax

Watch on HBO on Hulu
Rent / Buy
Buy from $7.99
Rent from $3.99
Contagion (2011)

Watch Now
Subscription

Watch on HBOmax

Watch on HBO on Hulu
Rent / Buy
Buy from $7.99
Rent from $3.99
As an epidemic of a lethal airborne virus - that kills within days - rapidly grows, the worldwide medical community races to find a cure and control the panic that spreads faster than the virus itself.
...
Watch Trailer
Cast
Similar titles
Reviews
I think this is a new genre that they're all sort of working their way through it and haven't got all the kinks worked out yet but it's a genre that works for me.
More
Unshakable, witty and deeply felt, the film will be paying emotional dividends for a long, long time.
More
By the time the dramatic fireworks start popping off, each one feels earned.
More
The storyline feels a little thin and moth-eaten in parts but this sequel is plenty of fun.
More
So-so movie about a woman visiting the far east who brings back a new virus that sweeps across America, killing her and thousands others. Really doesn't that will with how people in such a situation would prey on one another, Kate Winslet it decent as the selfless doctor seeking a cure. Matt Damon kinds of sleep walks through his part.
More
Mitch Emhoff was considered immune right? (supposedly his daughter as well). Yet at no time was his blood examined for antibodies. My understanding of immunology is if the antibody can be isolated it can be made into a vaccine? Why was this not done?
More
Seriously, the most boring film I've sat through in a long, long time.Matt Damon, Kate Winslet, Gwenyth Paltrow (I've probably spelt two of these names wrong already) and Lawrence Fishburne say, "Come on, a solid drama with good performances, give me a viewing", so I did... and where the acting was good indeed, the film itself is one of the dullest, offensively tedious bags of crap I've endured in so long that I'm repeating myself.And I still am: absolute bore. Avoid.
More
This is one of those movies that flew beneath a lot of people's radar. I rented it after hearing about it and was impressed. The sequence of event (from index case to the conclusion of the virus being contained), is tense but without the added conspiracy/action/drama elements that exist in similarly themed movies. I found that really refreshing. The makers of CONTAGION created a realistic feeling world where the biggest obstacles are egos, government bureaucracies and the human instinct for self-preservation. Laurence Fishburne and Jude Law play the two most interesting characters in the story. This is one to check out and one that people in the medical field might find pretty factual.
More