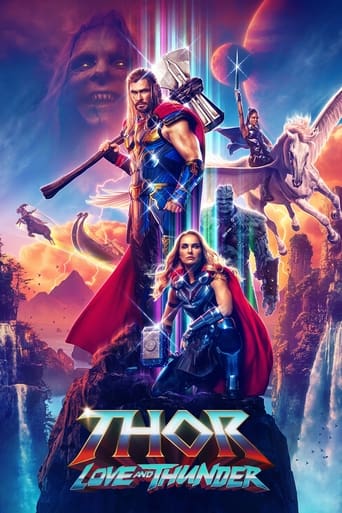 Thor: Love and Thunder (2022)
After his retirement, Thor is interrupted by Gorr the God Butcher, a galactic killer who seeks the extinction of the gods. Thor enlists the help of King Valkyrie, Korg, and ex-girlfriend Jane Foster, who now inexplicably wields Mjölnir as the Mighty Thor, as they embark upon a harrowing cosmic adventure to uncover the mystery of the God Butcher's vengeance and stop him before it's too late.
...
Watch Trailer
Cast
Similar titles
Reviews
Very very predictable, including the post credit scene !!!
More
Too much of everything
More
Good story, Not enough for a whole film
More
There's no way I can possibly love it entirely but I just think its ridiculously bad, but enjoyable at the same time.
More