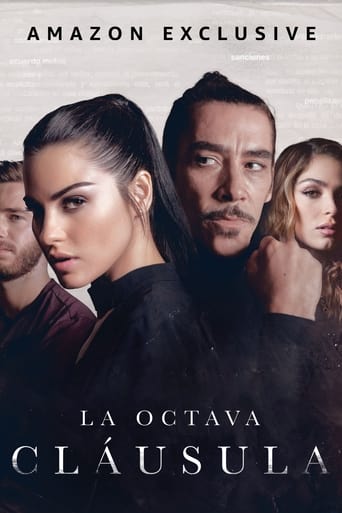 The eighth clause (2022)
Kat and Borja appear to be a perfect couple, but as in every marriage they keep secrets, lies and infidelities that will come to light the night an unexpected visitor arrives.
...
Watch Trailer
Cast
Similar titles
Reviews
Good concept, poorly executed.
More
Best movie of this year hands down!
More
While it doesn't offer any answers, it both thrills and makes you think.
More
All of these films share one commonality, that being a kind of emotional center that humanizes a cast of monsters.
More