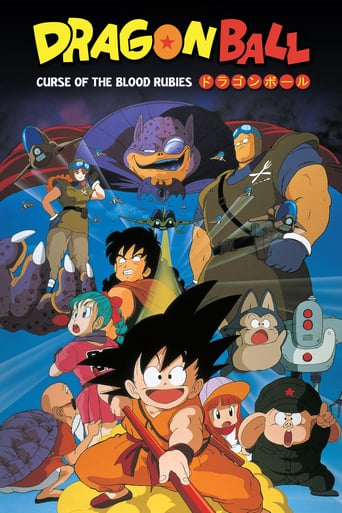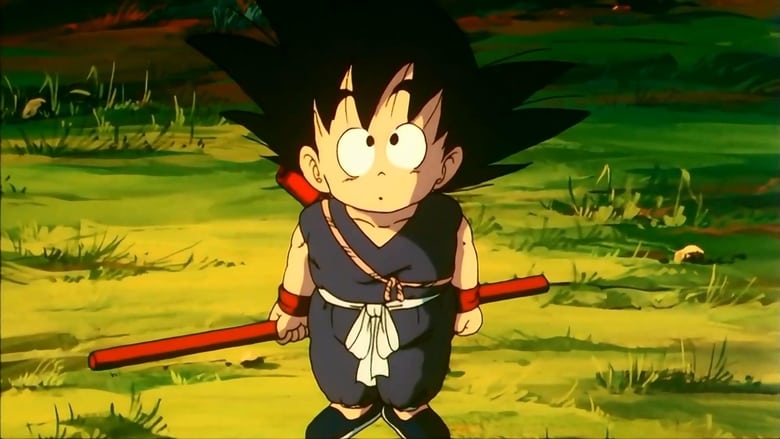 Dragon Ball: Curse of the Blood Rubies (1986)
The great King Gurumes is searching for the Dragon Balls in order to put a stop to his endless hunger. A young girl named Pansy who lives in the nearby village has had enough of the treachery and decides to seek Muten Rōshi for assistance. Can our heroes save the village and put a stop to the Gurumes Army?
...
Watch Trailer
Cast
Similar titles
Reviews
Instead, you get a movie that's enjoyable enough, but leaves you feeling like it could have been much, much more.
More
It is an exhilarating, distressing, funny and profound film, with one of the more memorable film scores in years,
More
Blistering performances.
More
Being a huge fan of the Dragonball franchise, I simply had to watch this, although I do just watch all available movies. Now, the weird thing is that I had no idea what the plot of this film was. It turns out it's actually a retelling of the original "Dragonball" series! I admit that I was kind of turned off by the idea that I would just see the same stories that I had seen before. I actually ended up enjoying this film because even though it doesn't really add anything new to a great franchise, it was enjoyable in its own right. It helps that the animation is so gorgeous.It's great to see these classic characters even if it's not an original concept. It was weird how they replaced Emperor Pilaf and his minions with these new characters. I mean, they act nothing like Pilaf and his henchmen. It doesn't matter, because it still captures the spirit of the Dragonball series. It's always weird to see this much material being put in a 50 minute movie! I actually was impressed with the end result. I would recommend this to non fans if only so they could get a nice introduction to the series. It's just great to see the first in a huge movie series. This movie is definitely not canon. Puar's voice is as funny as ever. ***
More
This was the first Dragon Ball film released in Japan under the title 'Dragon Ball: Shenron no densetsu' which means Dragon Ball: The Legend of Shenlong' in English. It was originally released in America by Trimark Entertainment in a edited version.I enjoyed this movie and thought it was cute, humorous and fun to watch. It has been dubbed multiple times into English using different voice actors each time.This is a an good and interesting movie for people to want to get in the Dragon Ball Universe.I give Dragon Ball: Curse of the Blood Rubies a 7/10.
More
It's been a really long time since the first time I watched this movie. I was still on school, back in the mid 90s.This alternate re-telling of the Dragon Ball first episodes kept the original spirit of the story, and seems more appropriate for younger audiences.It is a classic I have on my old VHS collection, that I'm looking forward to replace with DVD-Blu Ray release. A must have for every Dragon Ball fan.There's even a live action remake of this movie, made in Taiwan! Don't miss that one!
More
This movie is fantastic. In the original japanese version, the action and voice action was terrific! The dub was merely okay, but Saffron Henderson did an excellent job dubbing goku... The japanese version is better but the dub is okay. Look at your local blockbuster and pick it up!!!
More