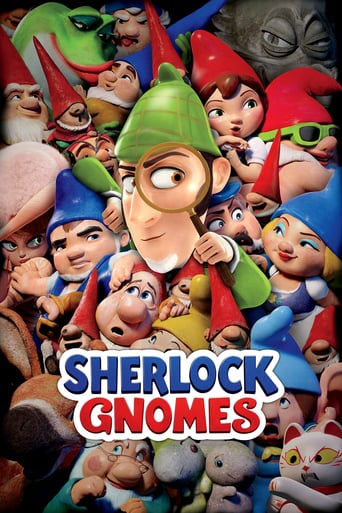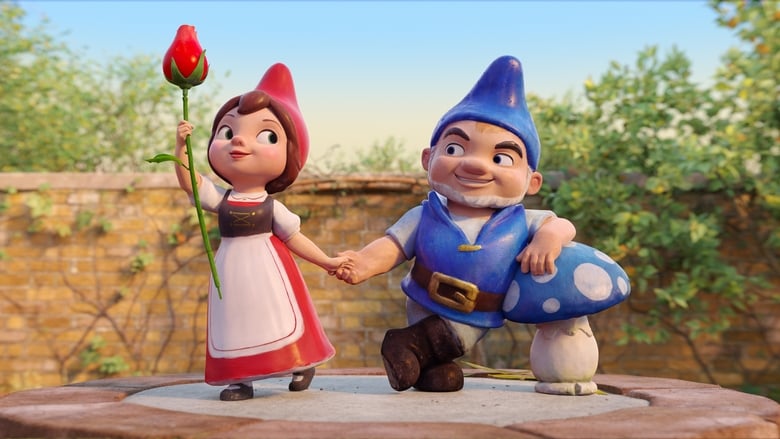 AD:This title is currently not available on Prime Video
Sherlock Gnomes (2018)
AD:This title is currently not available on Prime Video
Garden gnomes, Gnomeo & Juliet, recruit renown detective, Sherlock Gnomes, to investigate the mysterious disappearance of other garden ornaments.
...
Watch Trailer
Show More
Cast
Similar titles
Reviews
I honestly don't know what all of the terrible 1-3 star reviews are banging on about. This is a kids film with a few adult in jokes (sure); but more than enough action and interesting characters to keep my five year old entertained. I've seen the first one and it's probably on a par with it. Good voice acting, plot was okay, not too scary and some funny moments. An interesting take on Sherlock Holmes and a nice way to introduce young kids to this character/ genre. If you have young kids (4-7 year old) this is harmless fun and as an adult I didn't feel robbed of 90 minutes of my life; unlike the Emoji movie which was horrendous.
More
I liked it. I have watched it a couple of times and I giggle each time.
More
Sherlock Gnomes was as average of a sequel as you can find. There wasn't anything very special about it, not much to look back on. It was just very average. Sherlock Gnomes took the average success of Gnomeo and Juliet and combined that with the actual success of Sherlock Holmes and just smashed the two together. Very similar to Lego video games. They just change the way that the same exact movie is presented. Due to this, they are banking on the success and fanbase of the original movie to go and see this adaptation. Sherlock Gnomes was an average interpretation at best. There were some good Sherlock Holmes moments, but everything between was bland and uneventful. Pair all of this with an art style and quality that wasn't the highest, and you get a low budget, low success, average movie. Expect more cheap gnome knock-offs.
More
Thanks to the glory of movie pass, I am now enabled to spend my time seeing movies like Sherlock Gnomes. The upside to this movie was that it didn't take itself seriously, which should in theory make it immune to critique. The downside, however, is everything about it. This movie is certainly not worth anyone's time.
More