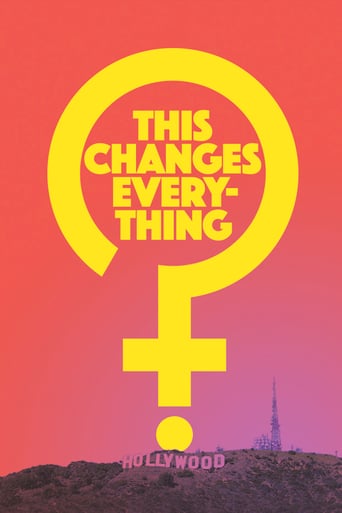 Watch Now
Subscription

Watch on Starz on Hulu

Watch on Starz
Rent / Buy
Buy from $4.99
Rent from $2.99
This Changes Everything (2019)

Watch Now
Subscription

Watch on Starz on Hulu

Watch on Starz
Rent / Buy
Buy from $4.99
Rent from $2.99
An investigative look and analysis of gender disparity in Hollywood, featuring accounts from well-known actors, executives and artists in the Industry.
...
Watch Trailer
Cast
Similar titles
Reviews
Excellent, Without a doubt!!
More
I cannot think of one single thing that I would change about this film. The acting is incomparable, the directing deft, and the writing poignantly brilliant.
More
This story has more twists and turns than a second-rate soap opera.
More
The tone of this movie is interesting -- the stakes are both dramatic and high, but it's balanced with a lot of fun, tongue and cheek dialogue.
More