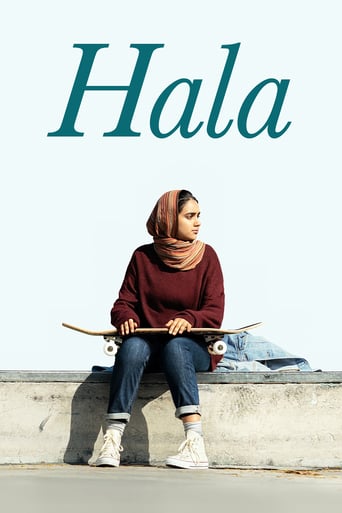 Hala (2019)
November. 22,2019
|
6.2
|
R
|
Drama
Meet 17-year-old Hala, who struggles to balance being a suburban teenager with her traditional Muslim upbringing. As she comes into her own, Hala finds herself grappling with a secret that threatens to unravel her family.
...
Watch Trailer
Cast
Similar titles
Reviews
Simply A Masterpiece
More
It's complicated... I really like the directing, acting and writing but, there are issues with the way it's shot that I just can't deny. As much as I love the storytelling and the fantastic performance but, there are also certain scenes that didn't need to exist.
More
This is a small, humorous movie in some ways, but it has a huge heart. What a nice experience.
More
One of the worst ways to make a cult movie is to set out to make a cult movie.
More