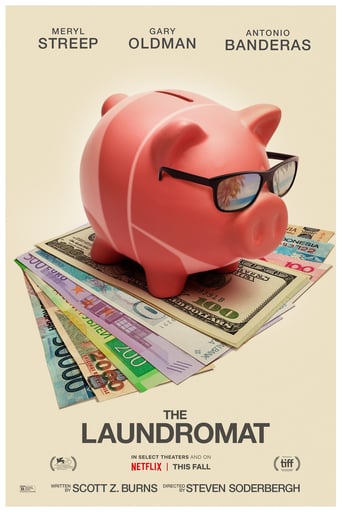 The Laundromat (2019)
When her idyllic vacation takes an unthinkable turn, Ellen Martin begins investigating a fake insurance policy, only to find herself down a rabbit hole of questionable dealings that can be linked to a Panama City law firm and its vested interest in helping the world's wealthiest citizens amass larger fortunes.
...
Watch Trailer
Cast
Similar titles
Reviews
Memorable, crazy movie
More
A Disappointing Continuation
More
It's not bad or unwatchable but despite the amplitude of the spectacle, the end result is underwhelming.
More
This is one of the best movies I've seen in a very long time. You have to go and see this on the big screen.
More