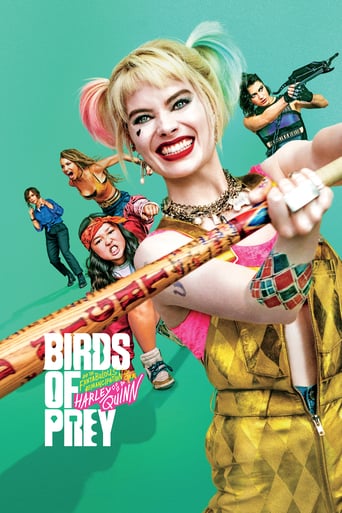 Watch Now
Subscription

Watch on HBOmax

Watch on HBO on Hulu
Rent / Buy
Buy from $9.99
Rent from $3.99
Birds of Prey (and the Fantabulous Emancipation of One Harley Quinn) (2020)

Watch Now
Subscription

Watch on HBOmax

Watch on HBO on Hulu
Rent / Buy
Buy from $9.99
Rent from $3.99
Harley Quinn joins forces with a singer, an assassin and a police detective to help a young girl who had a hit placed on her after she stole a rare diamond from a crime lord.
...
Watch Trailer
Cast
Similar titles
Reviews
This was not a good film.
More
Better Late Then Never
More
Bad Acting and worse Bad Screenplay
More
This is a tender, generous movie that likes its characters and presents them as real people, full of flaws and strengths.
More