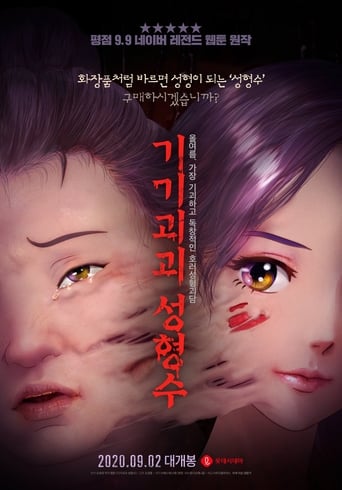 AD:This title is currently not available on Prime Video
Beauty Water (2020)
AD:This title is currently not available on Prime Video
Beauty Water looks like a common skin cosmetic. But unlike other cosmetics, people can sculpt their skin with it like molding clay and change their appearance. An ordinary girl, Yaeji, comes across the 'Beauty Water' by chance, and her endless desire to be the most beautiful woman brings her unimaginable disaster.
...
Watch Trailer
Show More
Cast
Similar titles
Reviews
Sorry, this movie sucks
More
It's fun, it's light, [but] it has a hard time when its tries to get heavy.
More
Entertaining from beginning to end, it maintains the spirit of the franchise while establishing it's own seal with a fun cast
More
Story: It's very simple but honestly that is fine.
More