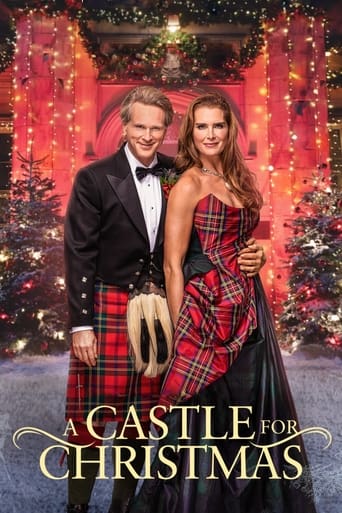 A Castle for Christmas (2021)
To escape a scandal, a bestselling author journeys to Scotland, where she falls in love with a castle -- and faces off with the grumpy duke who owns it.
...
Watch Trailer
Cast
Similar titles
Reviews
Thanks for the memories!
More
As somebody who had not heard any of this before, it became a curious phenomenon to sit and watch a film and slowly have the realities begin to click into place.
More
It's the kind of movie you'll want to see a second time with someone who hasn't seen it yet, to remember what it was like to watch it for the first time.
More
what a terribly boring film. I'm sorry but this is absolutely not deserving of best picture and will be forgotten quickly. Entertaining and engaging cinema? No. Nothing performances with flat faces and mistaking silence for subtlety.
More