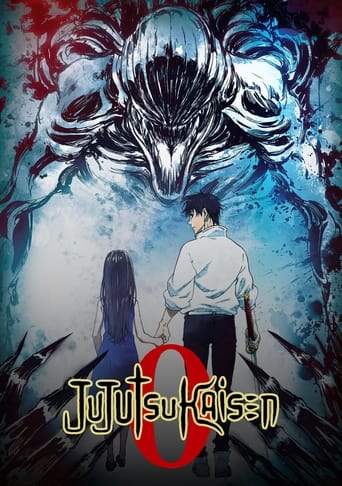 Jujutsu Kaisen 0 (2021)
Yuta Okkotsu is a nervous high school student who is suffering from a serious problem—his childhood friend Rika has turned into a curse and won't leave him alone. Since Rika is no ordinary curse, his plight is noticed by Satoru Gojo, a teacher at Jujutsu High, a school where fledgling exorcists learn how to combat curses. Gojo convinces Yuta to enroll, but can he learn enough in time to confront the curse that haunts him?
...
Watch Trailer
Cast
Similar titles
Reviews
One of my all time favorites.
More
Pretty good movie overall. First half was nothing special but it got better as it went along.
More
If the ambition is to provide two hours of instantly forgettable, popcorn-munching escapism, it succeeds.
More