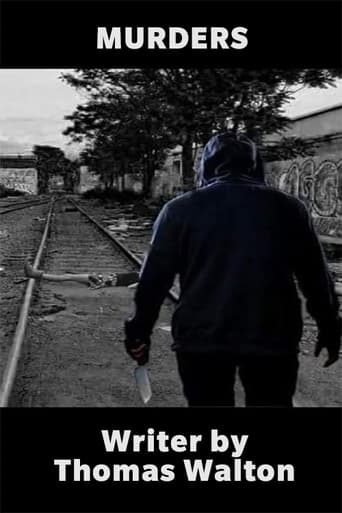 Murders (2022)
"Junction Murders" Is the story of Sal Bernando and his partner Raymond Blake, who are haunted by a series of murders that they were unable to solve during their long enforcement careers. Now 15 years after the last killing, Ray and Sal long since retired, the murders begin again with a slight change in the killers methods - but obviously the same person? Sal and Ray begin their own investigation again much to the behest of LT. Cooper and the police force they once were a part of. As they begin to hone in on the monster that has eluded them for the past 15 years, they are forced to confront their own demons and the realization that the killer was far closer than ever Imagined.
...
Watch Trailer
Cast
Similar titles
Reviews
Very interesting film. Was caught on the premise when seeing the trailer but unsure as to what the outcome would be for the showing. As it turns out, it was a very good film.
More
All of these films share one commonality, that being a kind of emotional center that humanizes a cast of monsters.
More
By the time the dramatic fireworks start popping off, each one feels earned.
More