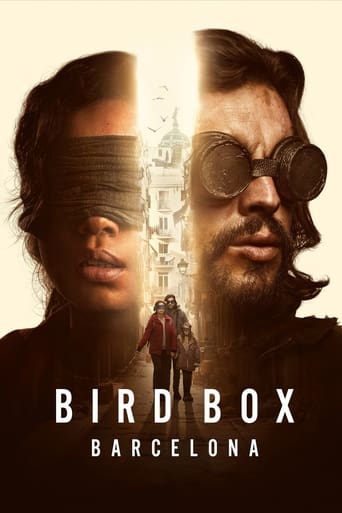 Bird Box Barcelona (2023)
After a mysterious force decimates the world's population, Sebastian must navigate his own survival journey through the desolate streets of Barcelona. As he forms uneasy alliances with other survivors and they try to escape the city, an unexpected and even more sinister threat grows.
...
Watch Trailer
Cast
Similar titles
Reviews
I like the storyline of this show,it attract me so much
More
the audience applauded
More
I cannot think of one single thing that I would change about this film. The acting is incomparable, the directing deft, and the writing poignantly brilliant.
More