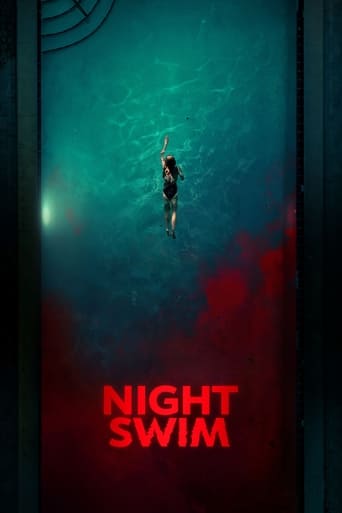 Night Swim (2024)
After the Waller family move into a new house, they find an unknown supernatural presence haunts the backyard swimming pool.
...
Watch Trailer
Cast
Similar titles
Reviews
Best movie of this year hands down!
More
the audience applauded
More
The performances transcend the film's tropes, grounding it in characters that feel more complete than this subgenre often produces.
More
Fun premise, good actors, bad writing. This film seemed to have potential at the beginning but it quickly devolves into a trite action film. Ultimately it's very boring.
More