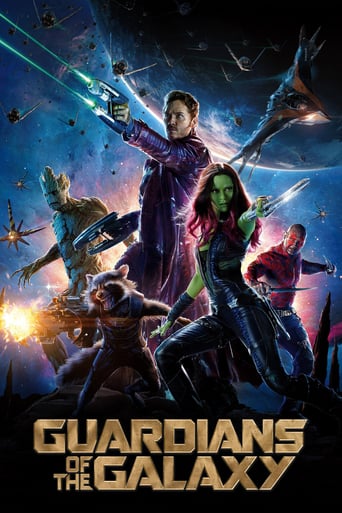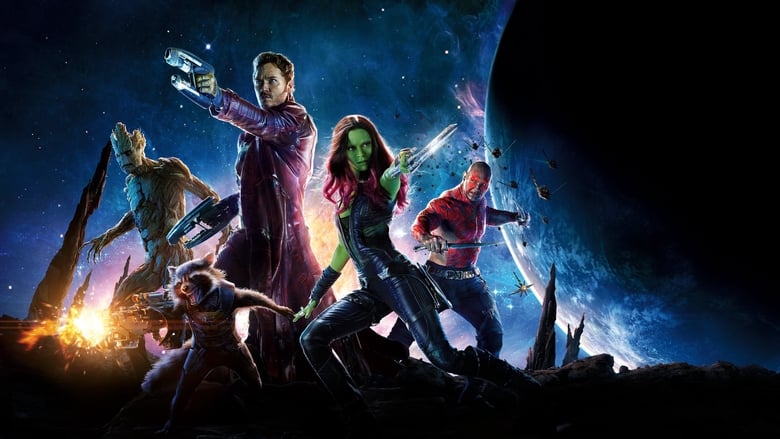 AD:This title is currently not available on Prime Video
Guardians of the Galaxy (2014)
AD:This title is currently not available on Prime Video
Light years from Earth, 26 years after being abducted, Peter Quill finds himself the prime target of a manhunt after discovering an orb wanted by Ronan the Accuser.
...
Watch Trailer
Show More
Cast
Similar titles
Reviews
Recently just rewatched this and still love it. The first scene with Chris Pratt with the great music where he collecting the orb sets the mood for the whole movie. Good tunes, action and with humour thrown in. I went in open minded as I am not a comic book fan so didn't know who the Guardians were and I was blown away. And rewatching helped me make sense of the MCU I had missed before. Highly recommended.
More
I like when star lord did a wind up box the middle finger
More
As I'm not a big superhero movie fan, I actually expected not to like this, but I was thoroughly entertained! Hats off to director James Gunn for a styling job well done! The visuals and special effects are incredible, and the non-human characters look amazingly real and blend perfectly with their surroundings. The action is flawless. A good blend of action, suspense and humor. Entertainment value: 10/10. Visuals & make-up: 10/10. Oh, Rocket has to be my favorite Guardian! Bradley Cooper voices him so well!Uhmmm, why was Vin Diesel cast to voice Groot? He literally has ONE sentence - which he says about a hundred times throughout the film: "I am Groot", and off course "We are Groot" at the end. OK, so he had TWO sentences to learn. They might well have recorded the sentence and used playback. No-one would have noticed.
More
This movie revolves around formation of an unexpected alliance later called the Guardians of the Galaxy. Peter Quill, the lead possess an orb that has contains one of biggest powers of the universe, the infinity stone. The entire storyline is linked towards the quest for acquiring the stone. The comical role played by Drax was cool with the add-on of Rocket- most entertaining part of the series. And yes I quote 'I am not 100% a dick'-hilarious. Groot had an emotional and compassionate role, probably signifying the role played by the trees. He risks his life several times sacrificing it entirely in the end to save the others. Showcasing of Ronan was a little horrific but the lead was taken by a little introduction of the most powerful, Thanos. The romantic element between Gamora and Quill is gradually building. Movie ends up with a happy note of finding a baby Groot still has life.
More