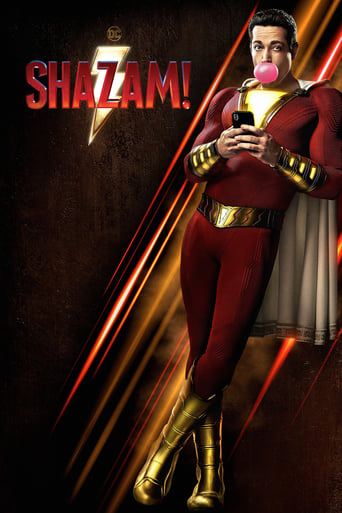 AD:This title is currently not available on Prime Video
Shazam! (2019)
AD:This title is currently not available on Prime Video
A boy is given the ability to become an adult superhero in times of need with a single magic word.
...
Watch Trailer
Show More
Cast
Similar titles
Reviews
Pretty good movie overall. First half was nothing special but it got better as it went along.
More
Instead, you get a movie that's enjoyable enough, but leaves you feeling like it could have been much, much more.
More
A film with more than the usual spoiler issues. Talking about it in any detail feels akin to handing you a gift-wrapped present and saying, "I hope you like it -- It's a thriller about a diabolical secret experiment."
More
It's simply great fun, a winsome film and an occasionally over-the-top luxury fantasy that never flags.
More