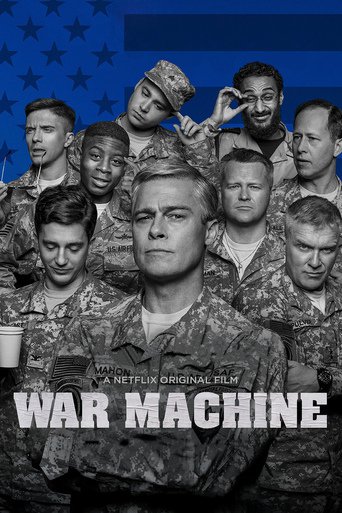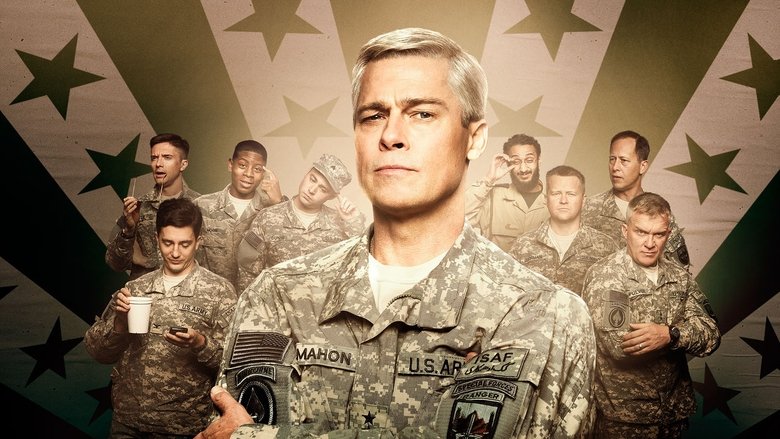 AD:This title is currently not available on Prime Video
War Machine (2017)
AD:This title is currently not available on Prime Video
A satire of America's war with Afghanistan with a focus on the people running the campaign.
...
Watch Trailer
Show More
Cast
Similar titles
Reviews
Already you guys are DUMB with your geography, to top it your DUMB AMERICAN movies makes it worse ... first scene of the movie is shot in Dubai airport, it has UAE flags and you can see the locals in the background ... this DUMB start has related UAE flag to AFGAN ....
More
Well if you know the song I'm referring, you know the answer. But setting that aside (and also acknowledging that it doesn't apply for all wars obviously), this movie is about "modern war" or rather USA "helping" other countries to rebuild their country. Now most do know that those attempts backfired ... and they backfired badly.Many countries started hating America because of that interference and the Americans going over there don't know why they are there and what they are supposed to do. Millitary personnel who has to wing it, but also plan ahead and stay put, but also be active. All things that do contradict each other. And while that seems to have a lot that a movie can exploit, watching it you can't help yourself but think, this would have been better served as a sketch or a short movie. While it still boasts a lot of star power (Brad Pitt is the lead but many more show up), the running time of 2 hours plus is way too long. The point it is trying to make is worthwhile ... the time you have to spent watching the point being made repeatedly might be wasted to an extent.
More
An idiosyncratic general confronts opposition from enemies, allies, and bureaucrats while leading a massive rebuild operation in Afghanistan. Netflix's War Machine is a terrible and bland comedy that has Brad Pitt portraying a character that is simply made to praise "America" all around the globe and fails to deliver on all aspects also the narration was annoying and some cameos like from Ben Kingsley were so weird and terrible and the overall story that the film sells is not that interesting to be told. (0/10)
More
They did not have a .5 so I will say 8.5. I have become inspired with the carefully crafted clips and although a war picture is not my usual cup of tea (female and not in the military). This looks a little more than amusing. I will join Netflix and wait for a chick flick. I would not mind at all if "Brad Pitt" was in it.
More