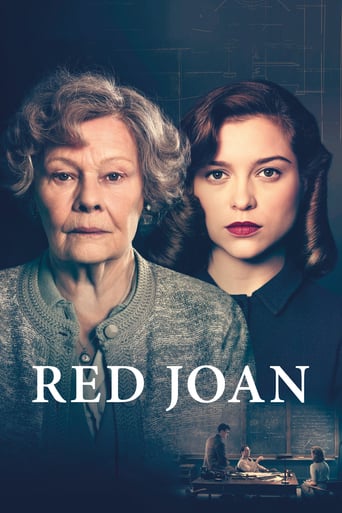 AD:This title is currently not available on Prime Video
Red Joan (2018)
AD:This title is currently not available on Prime Video
London, England, May 2000. The peaceful life of elderly Joan Stanley is suddenly disrupted when she is arrested by the British Intelligence Service and accused of providing information to communist Russia during the forties.
...
Watch Trailer
Show More
Cast
Similar titles
Reviews
Simply A Masterpiece
More
If you don't like this, we can't be friends.
More
For all the hype it got I was expecting a lot more!
More
It's hard to see any effort in the film. There's no comedy to speak of, no real drama and, worst of all.
More